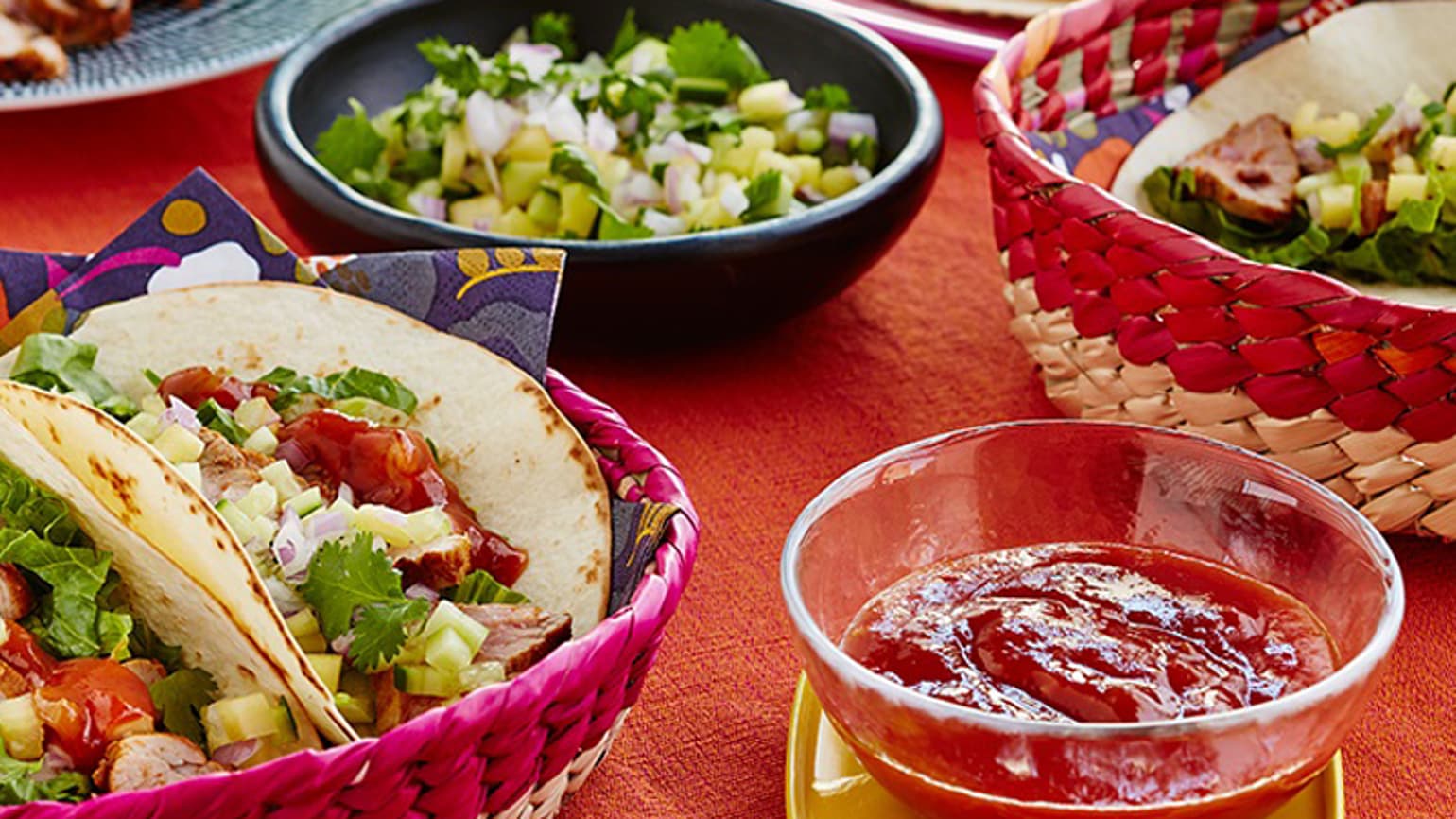 Pork Fillet and Salsa Soft Tacos
Succulent pork fillet paired with a juicy pineapple salsa makes this one soft taco combo that is not to be missed. Check out the ingredients list, and try it out at home for dinner tonight!
Ingredient List
500g pork fillet, cut in half lengthways
2 tablespoons olive oil
1 Lebanese cucmber, diced finely
1/2 pineapple, diced finely
1/2 red onion, diced finely
1 cup coriander leaves, chopped
Juice of 1 lime
Cos lettuce, shredded
1/2 cup sour cream, optional
Old El Paso ™ Soft Taco Kit
Preparation
Spread Taco Spice Mix onto a tray and coat pork fillet. Heat oil in a frying pan until hot and cook pork for 8 minutes, turning regularly. Rest, covered for 4 minutes, then slice thinly.
To make pineapple salsa, combine cucumber, pineapple onion, coriander and lime juice in a medium sized bowl.
For toasted tortillas, heat a non-stick frying pan over a medium heat and brown each tortilla for 10 seconds on one side only. Wrap in a tea towel until ready to serve.
Serve toasted tortillas with lettuce, pork, pineapple salsa, sour cream and Mild Taco Sauce on the table, and let everyone build their soft tacos any way they like!