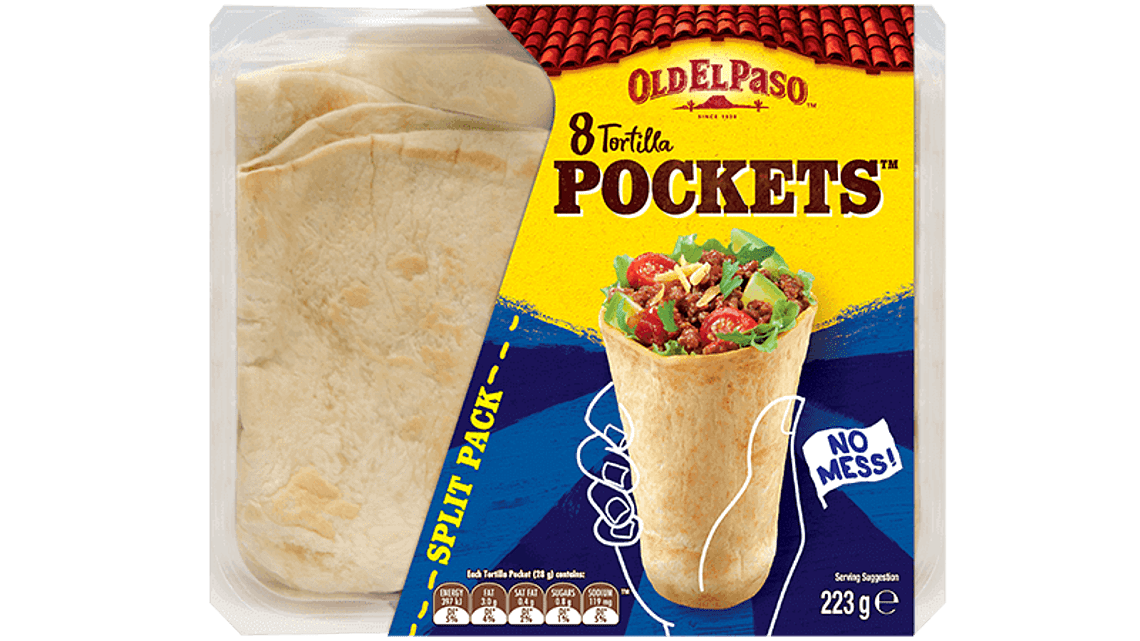 SOFT TORTILLA POCKETS
These soft flour Old El Paso Tortilla Pockets
™
are perfect to make your own fajitas, tacos or wraps, now without any mess. No need to roll or fold them, just decide what you what to put in them. Beef or shrimp tacos, Chicken fajitas or why not make them vegan? Perfect for dinner, breakfast and lunch! These Tortilla Pockets are preservative free and suitable for vegans. With the split pack of two times 4 tortillas, you can enjoy the Flour Tortilla Pockets even fresher. Perfect for 3 or 4 people to enjoy.
Nutrition Facts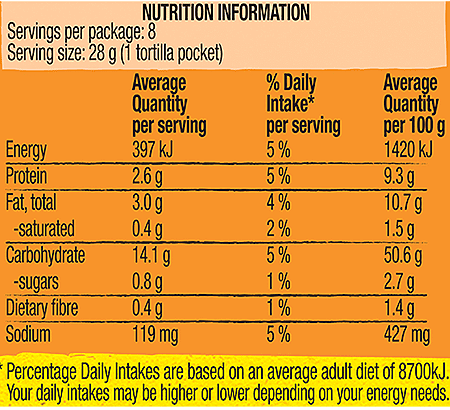 From time to time, reformulations of products may alter nutrient value, ingredients and/or allergens. Maintaining on-line information accuracy at all times can be difficult. In the event of a conflict between the data that is shown on this site and that which is on the package, the data on the package should be the primary resource for accurate and up to date data for the product in the package.

Disclaimer: As ingredients do change from time to time, this is only intended as a guide and you should check the pack before consuming. If you require specific information, please call us on 1800 688 313.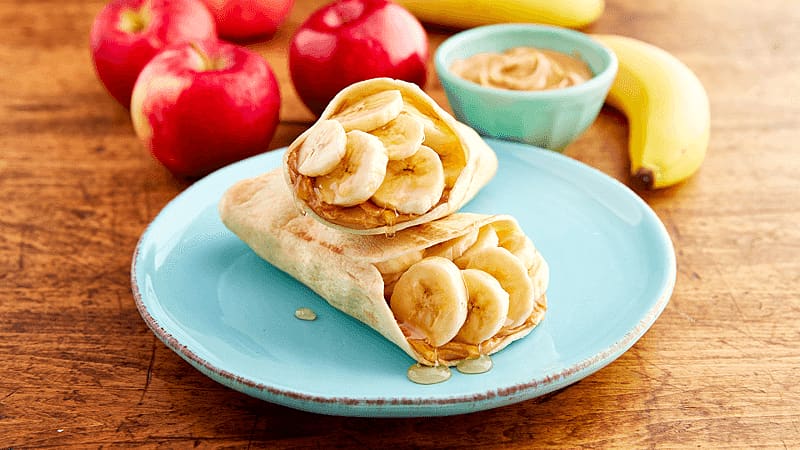 Peanut Butter Banana Tortilla Pockets
Easy and Kid-friendly pockets that make lunchtime a breeze!
Get Recipe