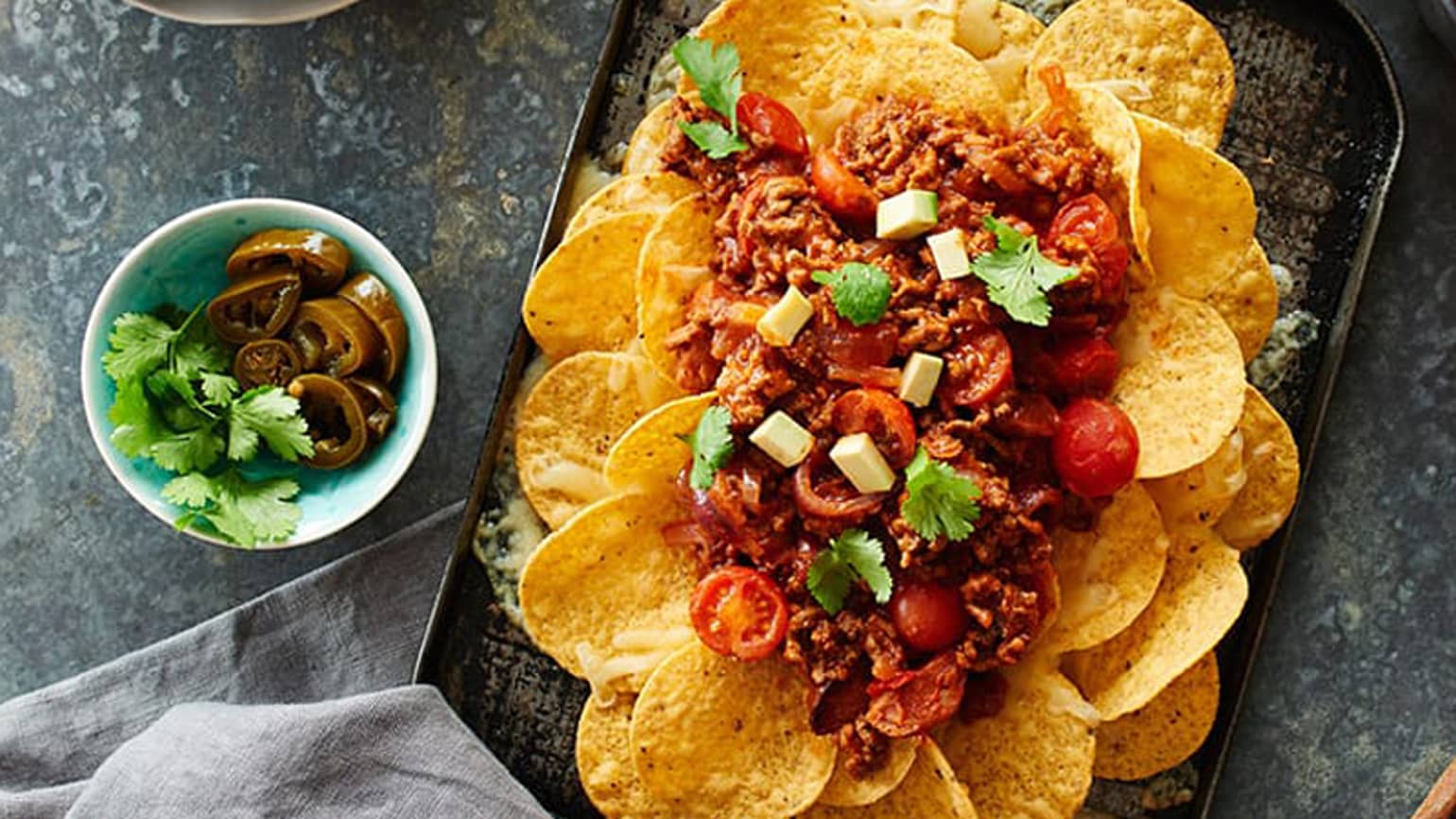 Ingredient List
1 dried chorizo, halved, sliced
500g lean beef mince
1 medium red onion, sliced
1 tablespoon each ground cumin and smoked paprika
Old El Paso™ Nachos Topping 390g
1/4 cup water
200g punnet cherry tomatoes, some halved, some left whole
Corn Chips 200g
1 cup shredded pizza cheese
Customise with avocado, Thick' n' Chunky Salsa, Green Jalapenos, coriander or sour cream
Preparation
Preheat oven to 180◦C (160◦C fan forced).
Cook chorizo in a non-stick frying pan over high heat for 2 minutes, or until slightly browned. Add mince, stirring to break up lumps, cook 5 minutes until browned. Add onion, cook 2-3 minutes, until softened. Add spices, Nachos Topping, water and cherry tomatoes, simmer 2 minutes.
Place Corn Chips on oven tray. Scatter over cheese and bake for 8-10 minutes, or until cheese has melted. Spoon the hot beef mince onto Corn Chips and customise your way.