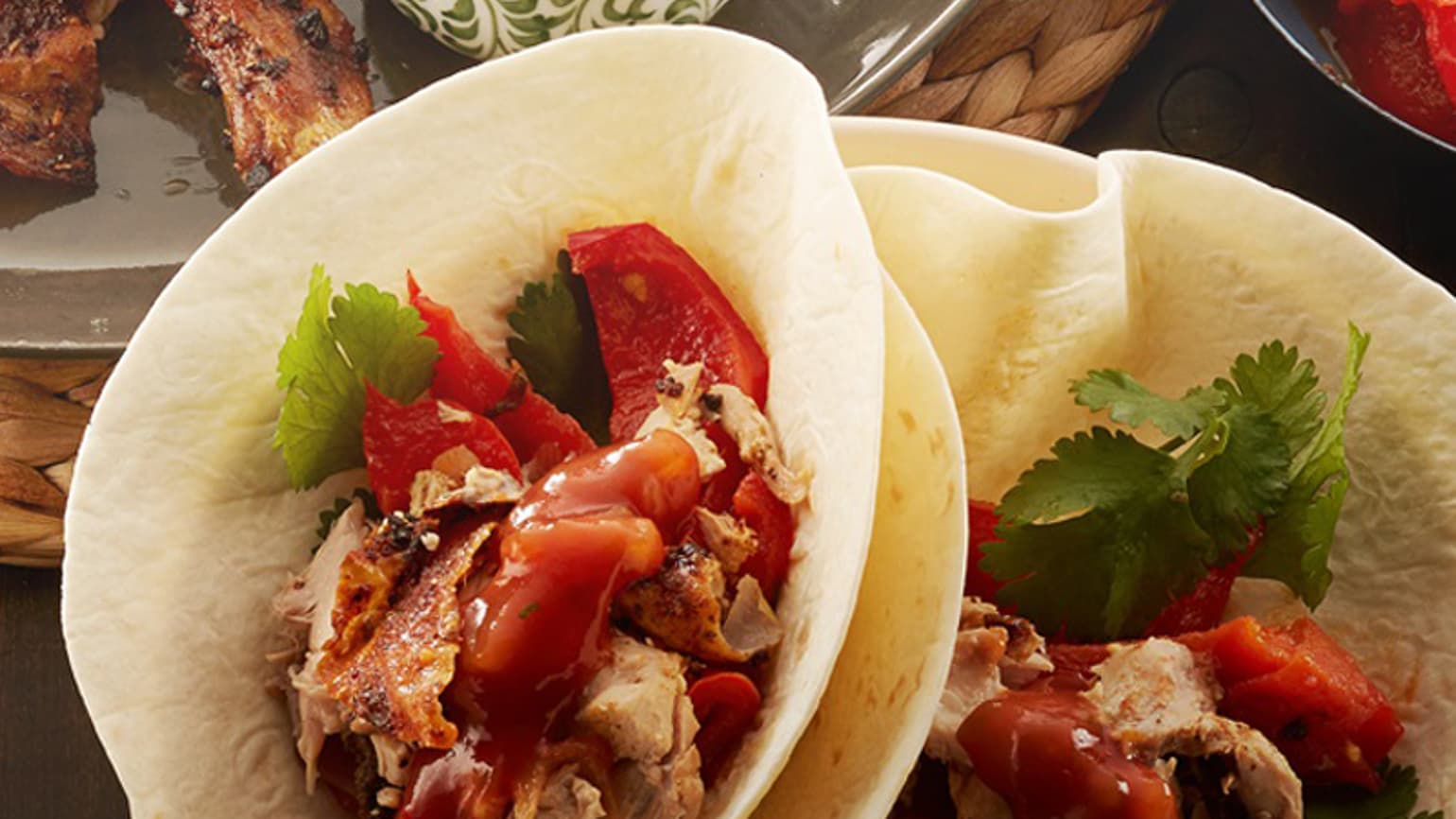 Butterfly Chicken Fajita
This Butterflied Chicken Fajita recipe from Old El Paso™ is made complete with a warm capsicum salsa. This recipe for 4 turns an Old El Paso™ Fajita Kit into an impressive meal, perfect for entertaining or a break from boring dinners. Just add fresh ingredients like tomatoes, onions, capsicum and chicken for a meal that is sure to impress!
Total Time
1 Hours
55 Minutes
Ingredient List
1 Old El Paso™ Fajita Kit
2 tablespoons olive oil
1.5 kg whole chicken (butterflied Optional)
Warm Salsa
1 tablespoons olive
2 red capsicums, sliced
1 red onion, thinly sliced
2 large tomatoes, chopped
To Serve
2 limes, quartered
Fresh coriander, chopped
Preparation
Preheat oven to 220°C (200°C fan forced). Combine Fajita Spice Mix and oil and rub over all of chicken. Lay in baking tray skin side up. Bake for 1 hour and 20 minutes or until skin is crisp and chicken cooked through.
Warm Salsa: Heat oil in a frying pan. Add capsicum cook over medium heat for 4 minutes. Add onion and tomato and cook for a further 15 minutes, stirring occasionally until vegetables soften, forming a warm salsa.
For warm and soft Tortillas, open Tortilla pouch, discard Freshness Sachet. Microwave Tortillas in pouch on HIGH/1100 watts/100% power for 40 seconds# or remove from pouch, wrap in foil and heat in oven at 180ºC conventional (160°C fan forced) for 10 minutes. #Times may vary depending on microwave wattage. Decrease time for fewer Tortillas. Increase time when using a microwave oven lower than 1100 watts.
Build your own Fajitas with chicken, warm salsa, a squeeze of lime juice, chopped coriander and Mild Mexican Salsa.