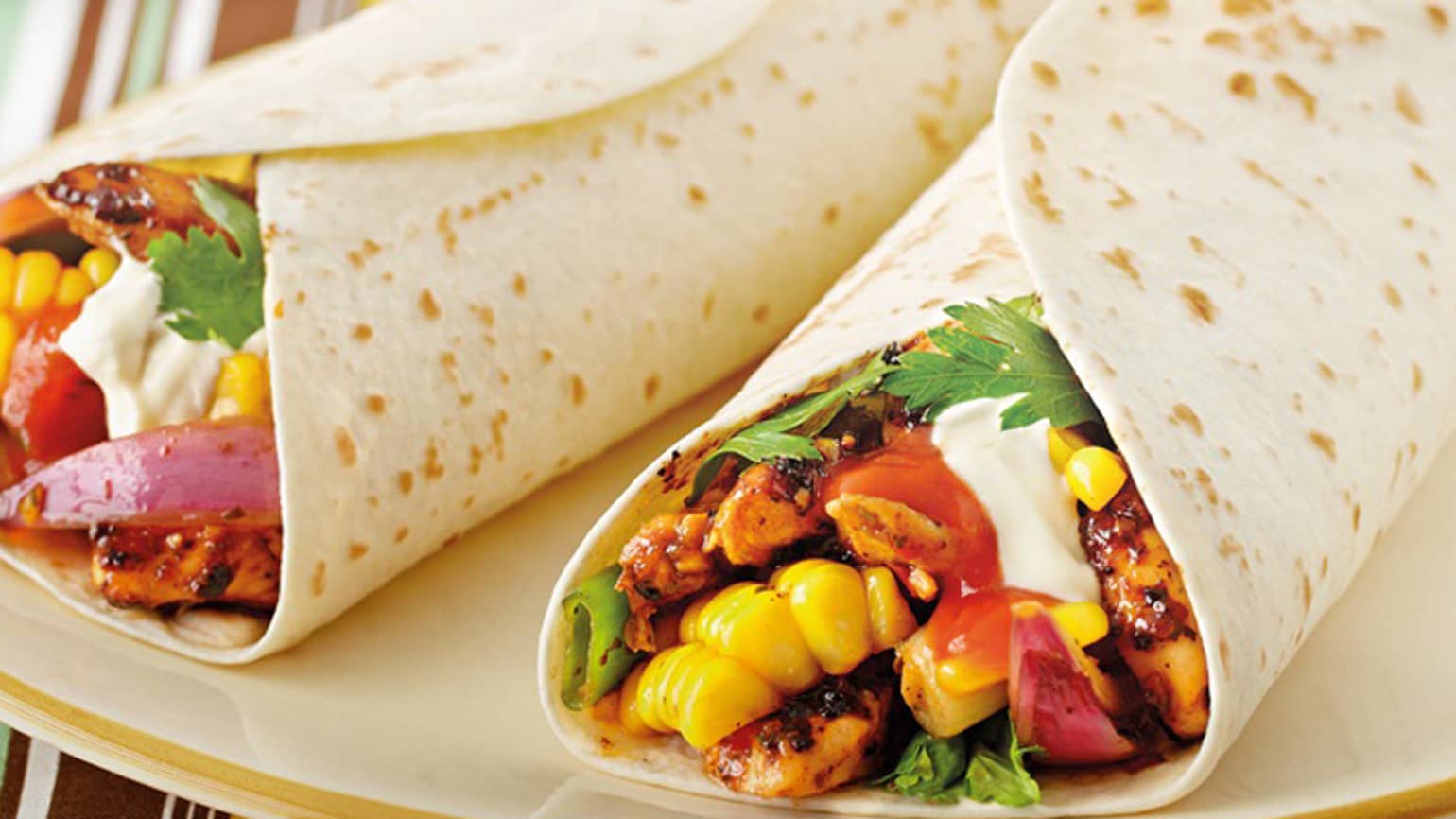 Charred Chicken Fajitas
Our Charred Chicken and Corn Fajitas are a great Old El Paso™ Mexican meal. The recipe uses our Fajita Kit and serves 4 – just add fresh ingredients like spring onion and corn on the cob. This meal is delicious for lunch or dinner!
Ingredient List
1 Old El Paso™ Fajita Kit
2 tablespoons olive oil
600 g chicken cut into strips
1 tablespoon oil extra
4 spring onions cut into 3cm lengths green included
2 blanched corn on the cob kernels sliced off in large chunks
1 medium red onion cut into thin wedges
Sour cream to serve
Preparation
Combine Fajita Spice Mix & oil in a medium bowl. Add chicken strips & coat.
Heat a non-stick pan and cook chicken strips for 5 minutes over high heat or until cooked through. Remove, set aside & keep warm. Add extra oil, corn and onions to pan & cook for 4 - 5 minutes over high heat, allowing the vegetables to char slightly. Toss in warm chicken and combine.
For warm and soft tortillas, open Tortilla pack, discard Freshness Sachet. Microwave Tortillas in pouch on HIGH/1100watt/100% for 40 seconds# or remove from pouch, wrap in foil & heat in oven at 180°C (160°C fan forced) for 10 minutes. # Time may vary depending on microwave wattage. Decrease time for fewer Tortillas. Increase time if using a microwave oven lower than 1100 watts.
Make it your way! Wrap the charred chicken, corn, Mild Mexican Salsa and your choice of toppings in a soft tortilla and enjoy!