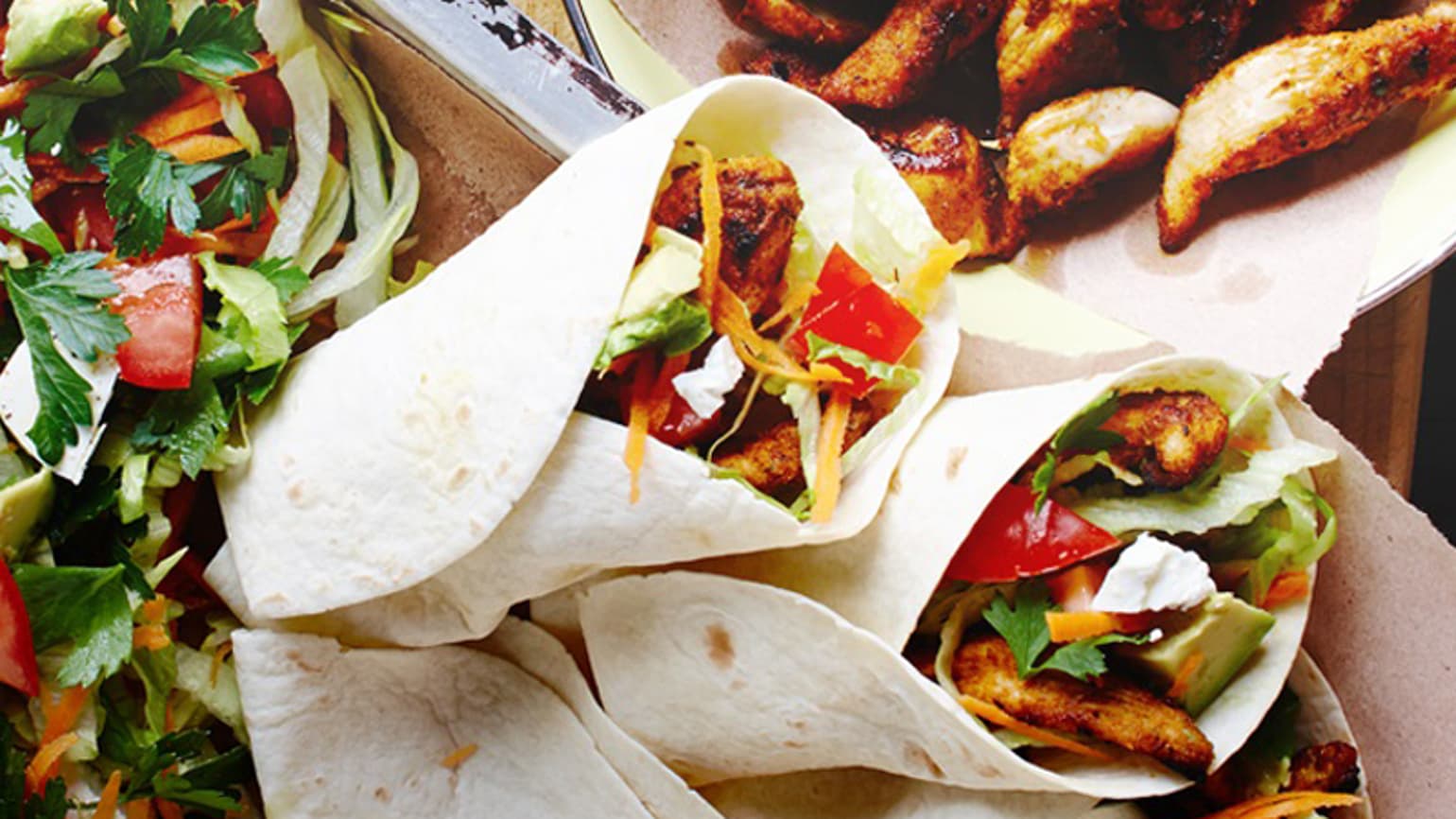 Chicken Burritos with Avocado
This Old El Paso™ recipe makes 8 Chicken Burritos filled with avocado and feta chopped salad. It's an authentic Mexican meal made quick and easy with our Burrito Kit – just add fresh ingredients like chicken breast, avocado and fresh parsley.
Ingredient List
1 Old El Paso™ Burrito Kit
600 g chicken breast fillets, thinly sliced
1 shredded Iceberg lettuce
1 finely chopped avocado
1 coarsely grated carrot
1 washed and torn bunch fresh parsley leaves
2 chopped tomatoes
1/2 small tub Feta marinated in oil
Juice of 1/2 a lemon
Preparation
Toss chicken in Burrito Spice Mix to coat. Heat a little oil in a pan and cook chicken over medium heat until golden brown and cooked.
For warm and soft Tortillas - open tortilla pouch, throw away freshness sachet. Microwave Tortillas in pouch on HIGH/1100 watts/100% power for 35 seconds or remove from pouch, wrap in foil and heat in oven 180˚C conventional (160˚C fan forced) for 10 minutes. *Times may vary depending on microwave wattage. Decrease time for fewer Tortillas. Increase time when using a microwave oven lower than 1100 watts.
Combine lettuce, avocado, carrot, parsley and tomato. Crumble with some feta. Dress with oil (from marinated feta) and lemon juice to create a chopped salad.
Place chicken, tortillas and chopped salad onto a platter or board. Serve Mild Mexican Salsa in a small bowl. Build your own burrito any way you like!