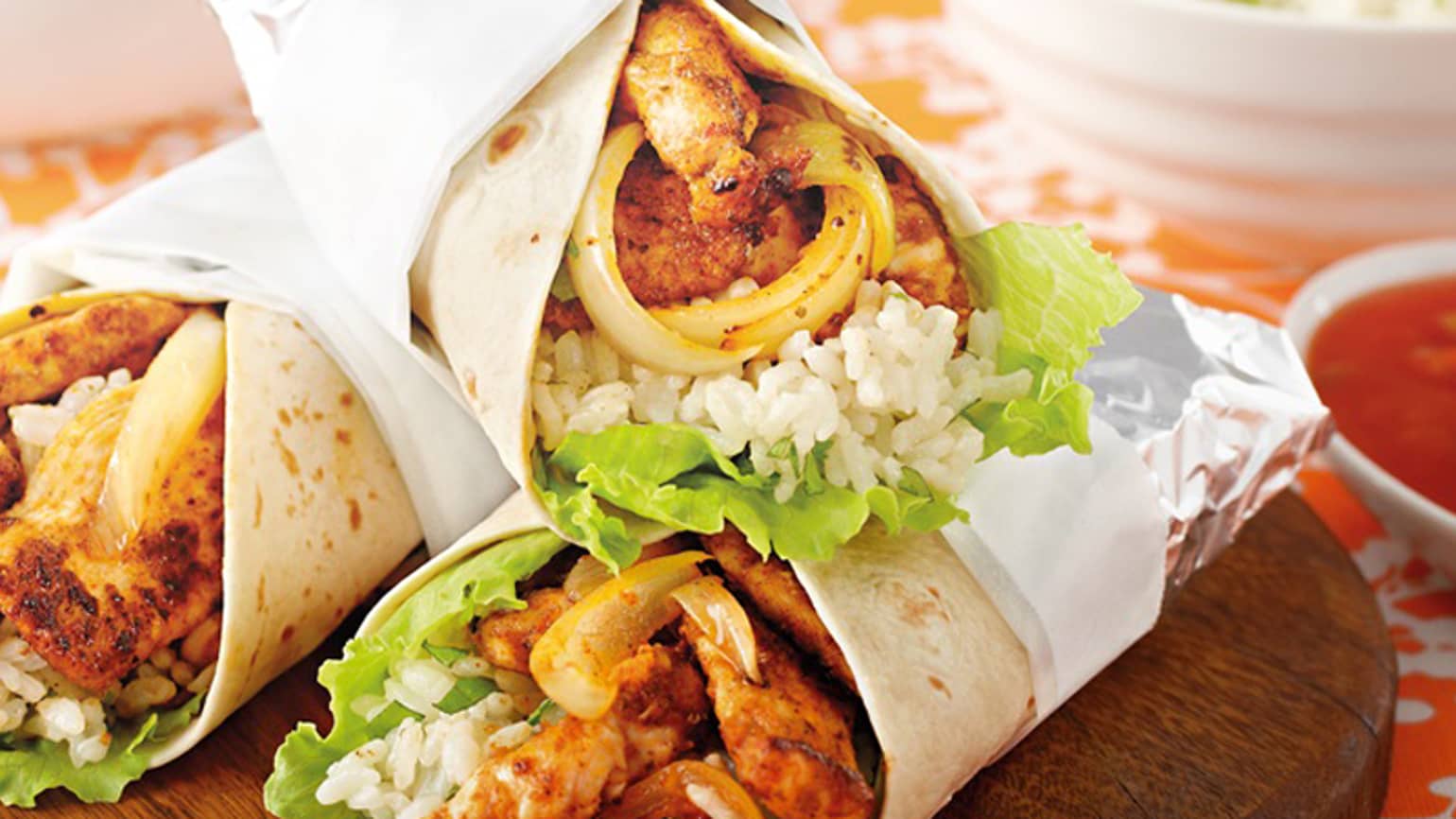 Mexican Rice Chicken Burritos
This Old El Paso™ Mexican recipe makes 4-6 Chicken Burritos in just 30 minutes. The meal is made easy with our Burrito Kit and made delicious with Mexican rice and other fresh ingredients like, lettuce, coriander and succulent chicken fillets.
Ingredient List
2 cups chicken stock
1 cup long grain rice
1/2 bunch of finely chopped coriander leaves
Juice of a lime
600 g skinless chicken fillets cut into strips
1 small onion cut into thin wedges
2 tablespoons olive oil
1 Old El Paso™ Burrito Kit
Whole Iceberg lettuce leaves
Preparation
Bring stock to the boil add rice, cover and simmer for 20 minutes. Stir through coriander and lime juice.
While rice is cooking, toss chicken, onion, oil and Burrito Seasoning together in a bowl. Cook seasoned chicken in a frying pan over medium/high heat for 4-5 minutes or until golden brown.
For warm and soft Tortillas, open Tortilla pouch, discard Freshness Sachet. Microwave Tortillas in pouch on HIGH/1100 watts/100% power for 40 seconds* or remove from pouch, wrap in foil and heat in oven at 180ºC conventional (160°C fan forced) for 10 minutes. *Times may vary depending on microwave wattage. Decrease time for fewer Tortillas. Increase time when using a microwave oven lower than 1100 watts.
Serve warmed Tortillas filled with lettuce, Mexican rice, and chicken and topped with Mild Mexican Salsa.