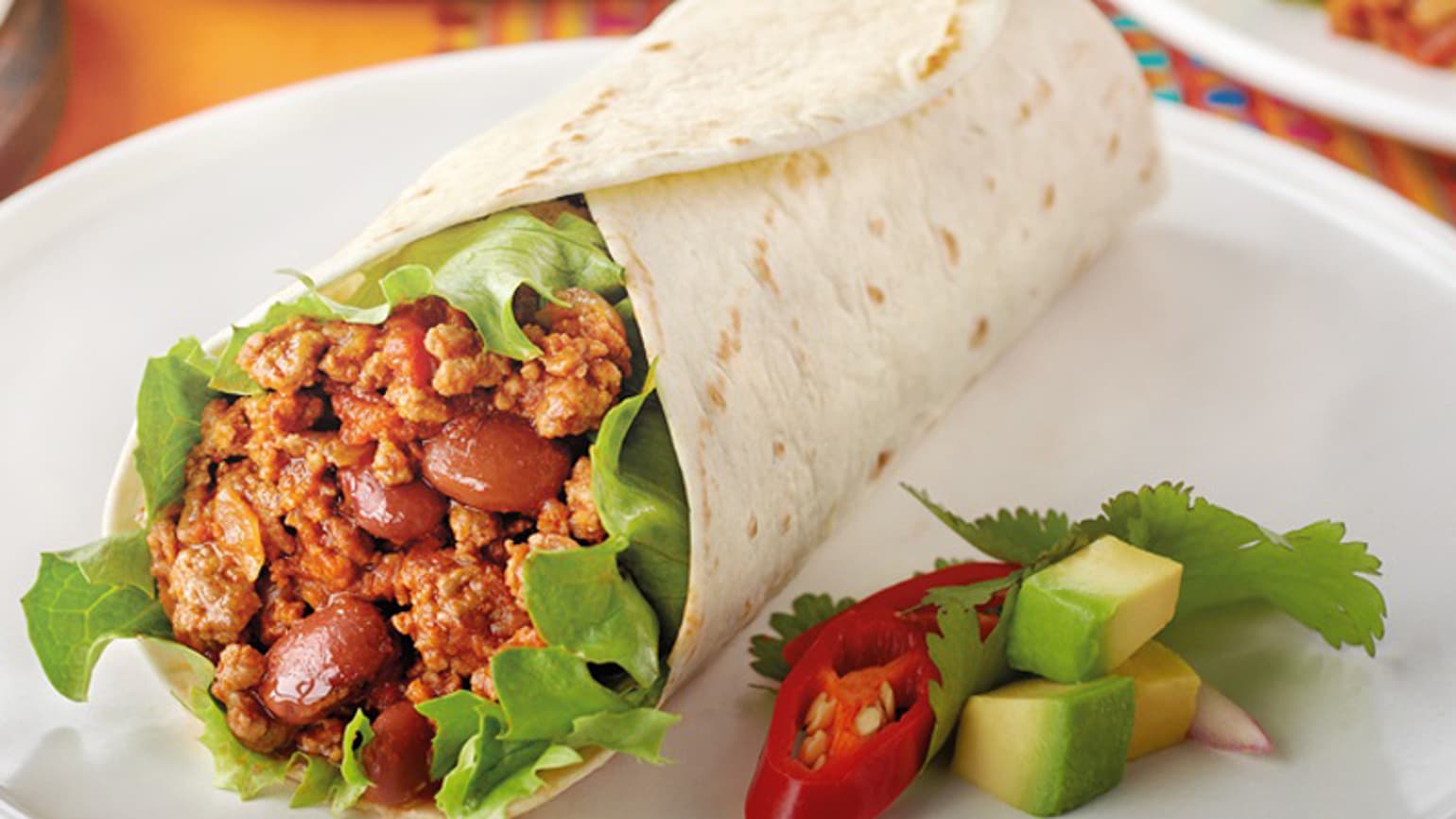 Chili Con Carne Burritos
This Old El Paso™ recipe makes 10 Chili Con Carne Burritos using our Chili Spice Mix and Tortillas. It's a tasty Mexican favourite and is delicious with either lean beef or lamb mince. Served with fresh ingredients like avocado and coriander, this is one hearty Mexican meal!
Ingredient List
1 onion finely sliced
1 red capsicum, chopped
600g lean beef or lamb mince
Old El Paso™ Chili Spice Mix
400g can chopped tomatoes
Small can of kidney beans, drained & rinsed
Old El Paso™ Tortillas 10pk
Sour cream, for serving
1 avocado, for serving
1/2 cup finely chopped coriander
Preparation
Heat a little oil in a pan and cook onion and capsicum until soft. Brown mince, then add Chili Spice Mix, tomatoes and kidney beans. Simmer for 5 minutes. Stir in coriander.
For warm and soft Tortillas, open Tortilla pouch, discard Freshness Sachet. Microwave Tortillas in pouch on HIGH/1100 watts/100% power for 35 seconds* or remove from pouch, wrap in foil and heat in oven at 180ºC conventional (160°C fan forced) for 10 minutes.
*Times may vary depending on microwave wattage. Decrease time for fewer Tortillas. Increase time when using a microwave oven lower than 1100 watts.
Serve Chili Con Carne mince, warm tortillas, sour cream and avocado on the table and let everyone fill them just the way they like!