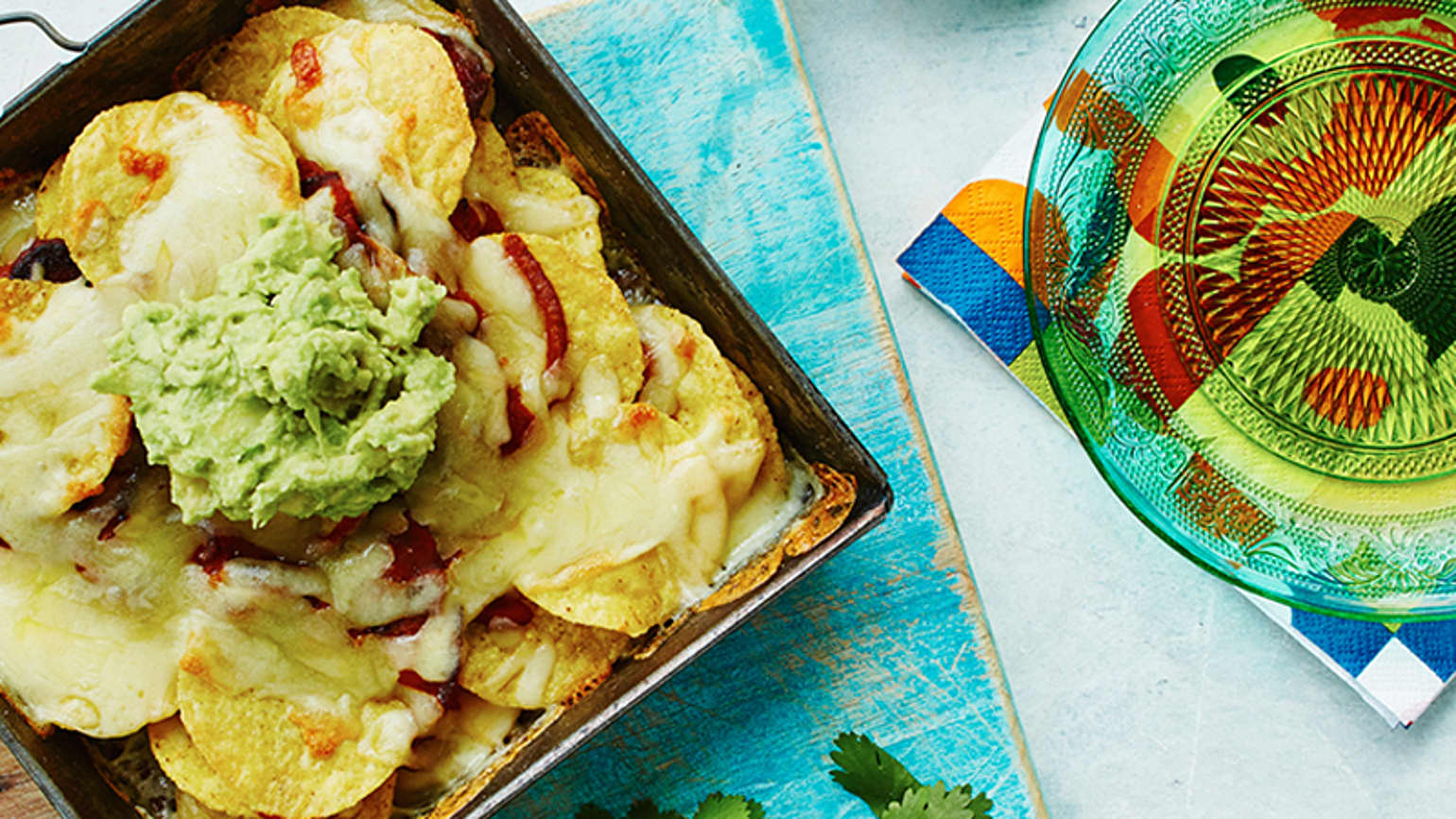 Chorizo Nachos with Avocado
These tasty Mexican nachos from Old El Paso™ are topped deliciously with cheesy chorizo and avocado. A simple tasty Mexican snack!
Ingredient List
1 tablespoon olive oil
1 red onion, finely sliced
1 chorizo, thinly sliced
Old El Paso™ Nachos Kit
1 1/2 cups shredded pizza blend cheese
1 large ripe avocado
1/2 cup sour cream
Juice of 1/2 lime
1/4 cup fresh coriander, washed and chopped
Old El Paso™ Green Jalapeῆos
Preparation
Preheat oven to 200˚C conventional (180˚C fan forced)
Heat oil in a frying pan over medium high heat. Add red onion and cook for 5 minutes or until onion is soft. Add chorizo and cook for a further 5 minutes or until golden brown.
Add both sachets of Nacho Salsa to chorizo and onion. Cook for 3 minutes or until slightly thickened.
In An Oven Proof Dish layer half the Nacho chips, chorizo sauce and cheese. Repeat layers and bake for 10 – 12 minutes or until cheese is golden.
Mash avocado, sour cream and lime juice and dollop on top. Serve with jalapeῆos, if you like your Nachos hot.