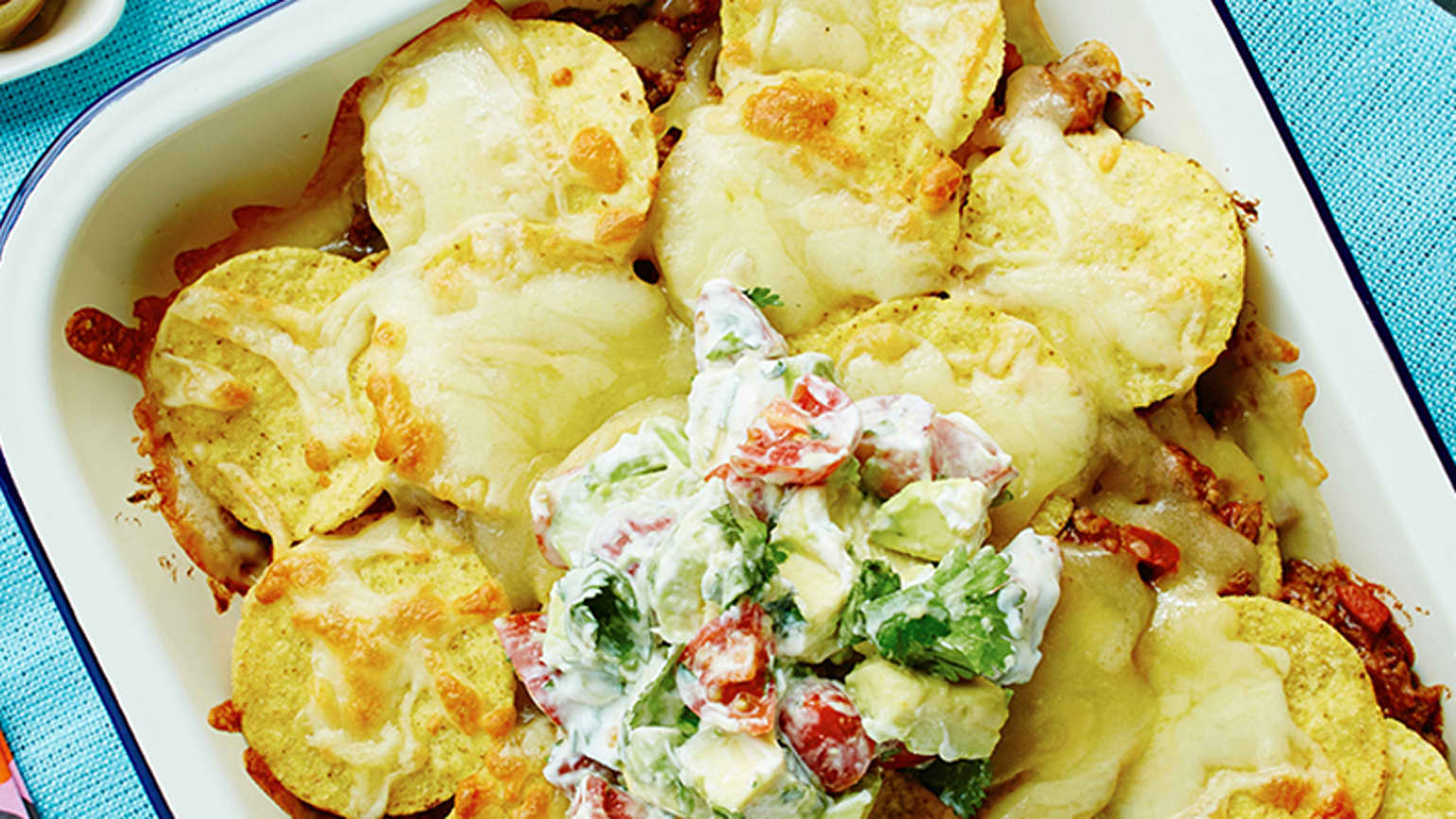 Classic Beef Nachos
Try this easy to make tasty Mexican snack. Classic Beef Nachos Recipe is the perfect snack for sharing between friends and family.
Ingredient List
1 tablespoon olive oil
1 red capsicum, finely chopped
500g lean minced beef
Old El Paso™ Nacho Kit
1 1/2 cups shredded pizza blend cheese
1 large ripe avocado, roughly chopped
1/2 punnet cherry tomatoes, chopped
2 tablespoons sour cream
Small handful fresh coriander, washed and chopped
Old El Paso™ Green Jalapeῆos
Preparation
Preheat oven to 200˚C conventional (180˚C fan forced).
Heat olive oil in a frying pan over medium high heat. Add capsicum and cook for 3 minutes or until soft. Add beef and cook, stirring to break up lumps.
When Beef Is Cooked, add both sachets of Nacho Salsa and cook for 3 minutes or until slightly thickened.
Layer half of the Nacho Chips in an oven proof dish. Spoon half of the beef and capsicum mixture over the top. Sprinkle with cheese. Create another layer with remaining Nacho Chips, beef mixture and cheese. Bake for 10 minutes or until cheese is golden.
Combine avocado, cherry tomatoes, sour cream and coriander. Pile on top of hot Nachos.
Enjoy with jalapeῆos if you like heat.