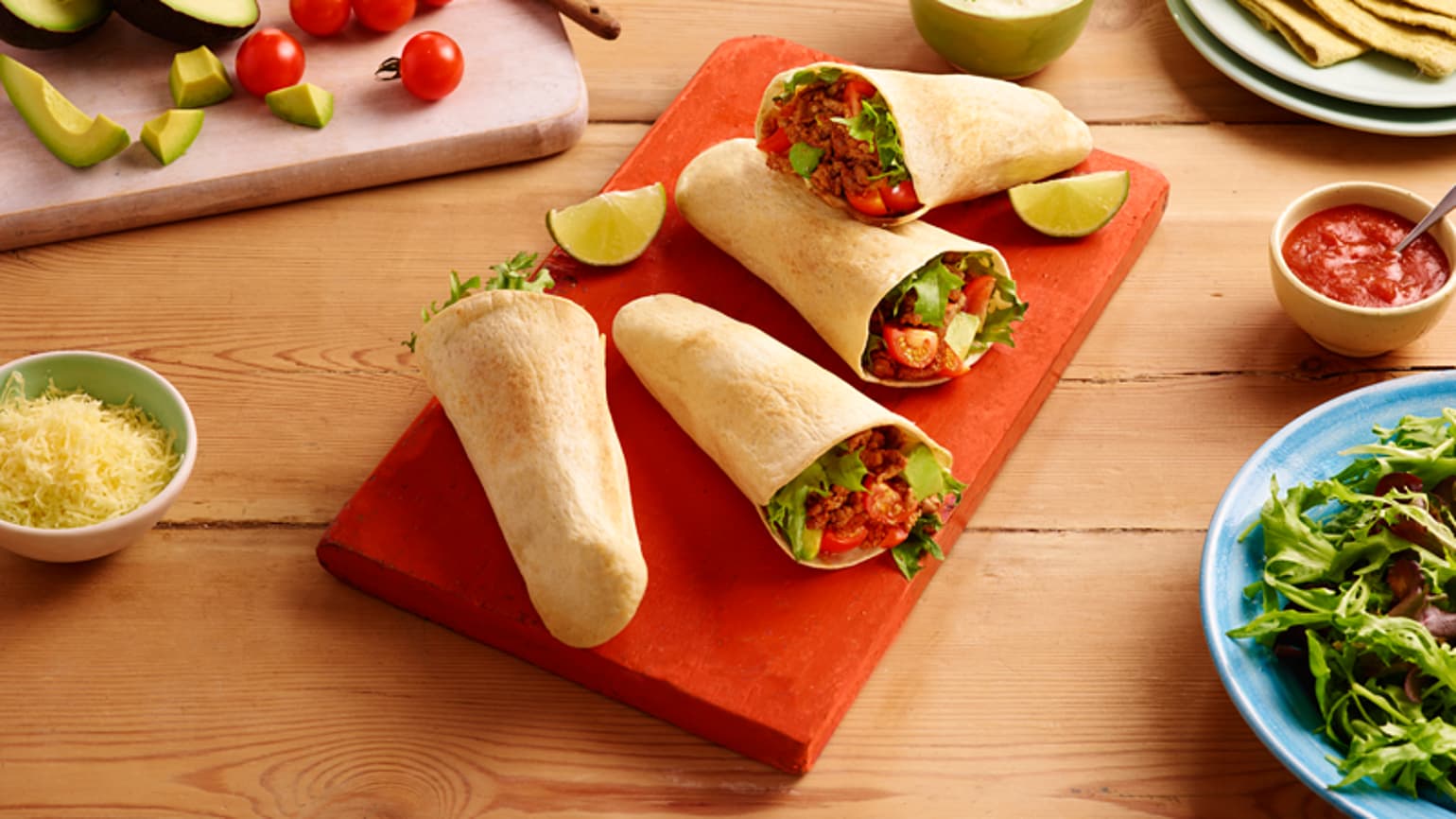 Classic Beef Tortilla Pockets
No rolling, no folding, just fill our clever tortilla pockets to the brim and eat!
Ingredient List
1 pack Old El Paso™ Tortilla Pockets™ Kit
1 tablespoon olive oil
1 small onion, diced
500g beef mince
100g Cheddar cheese, grated
50g mixed salad leaves
2 avocados, peeled, stones removed and flesh diced
100g cherry tomatoes, quartered
Preparation
Heat the oil in a large fry pan over a medium-high heat. Cook the onion for 3-4 minutes until soft. Add the mince and cook, stirring, for 5 minutes, until browned. Add the seasoning mix from the kit and 150ml of water. Bring to the boil, then simmer, uncovered, for 10 minutes, stirring occasionally.
Heat the pockets to pack instructions.
Serve the warmed pockets with the beef mixture, cheese, lettuce, avocados, tomatoes and the salsa from the kit in separate bowls, and let everyone fill their own pockets their own way.
Expert Tips
Prep ahead – cook the beef mince mixture the day before. Cool, then place in an airtight container in the fridge. Reheat in a large fry pan over a medium heat for 8-10 minutes until piping hot.
Try pork, lamb or chicken mince as a change from beef, if you like.