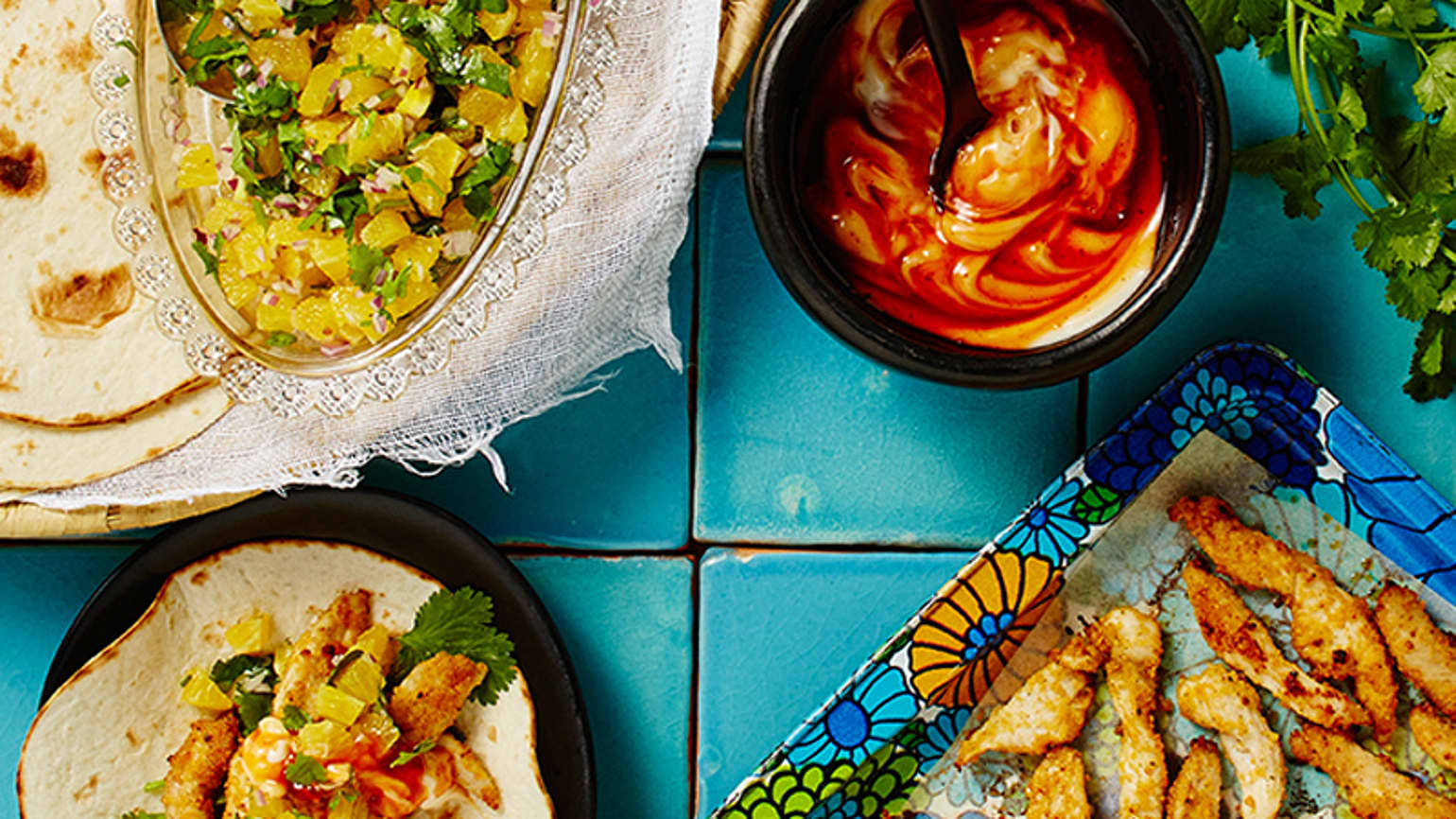 Crispy Chicken Tacos with Salsa
This recipe makes 8 using our Old El Paso™ Crispy Chicken Soft Taco Kit. It's a fresh and zesty Mexican feast - the crunchy chicken with the juicy orange salsa and sweet chili mayo makes for the best combo.
Ingredient List
500g chicken breast fillets, cut into thin strips
2 tablespoons olive oil
Old El Paso™ Crispy Chicken Soft Taco Kit
Orange Salsa
2 oranges, peeled and finely chopped
1 small red onion, finely chopped
Handful of coriander, chopped, plus extra to serve
2 tablespoons mayonnaise
Preparation
Preheat oven to 220°C (200°C fan forced)
Toss chicken, oil and Crispy Chicken Spice Mix in a medium bowl, combine well. Preheat oven 220°C (200°C fan forced). Place coated chicken in single layer on baking paper-lined oven tray and bake in oven for approximately 10 minutes or until golden & crisp.
Combine oranges, red onion and coriander in a bowl to create a salsa.
Swirl Sweet Chili Sauce into mayonnaise.
For pan toasted Tortillas: heat a non-stick frying pan over a medium heat and brown each Tortilla for 10 seconds on one side only. Wrap in a tea towel until ready to serve.
Build your own tacos with coriander leaves, crispy chicken strips, orange salsa and sweet chilli mayonnaise.