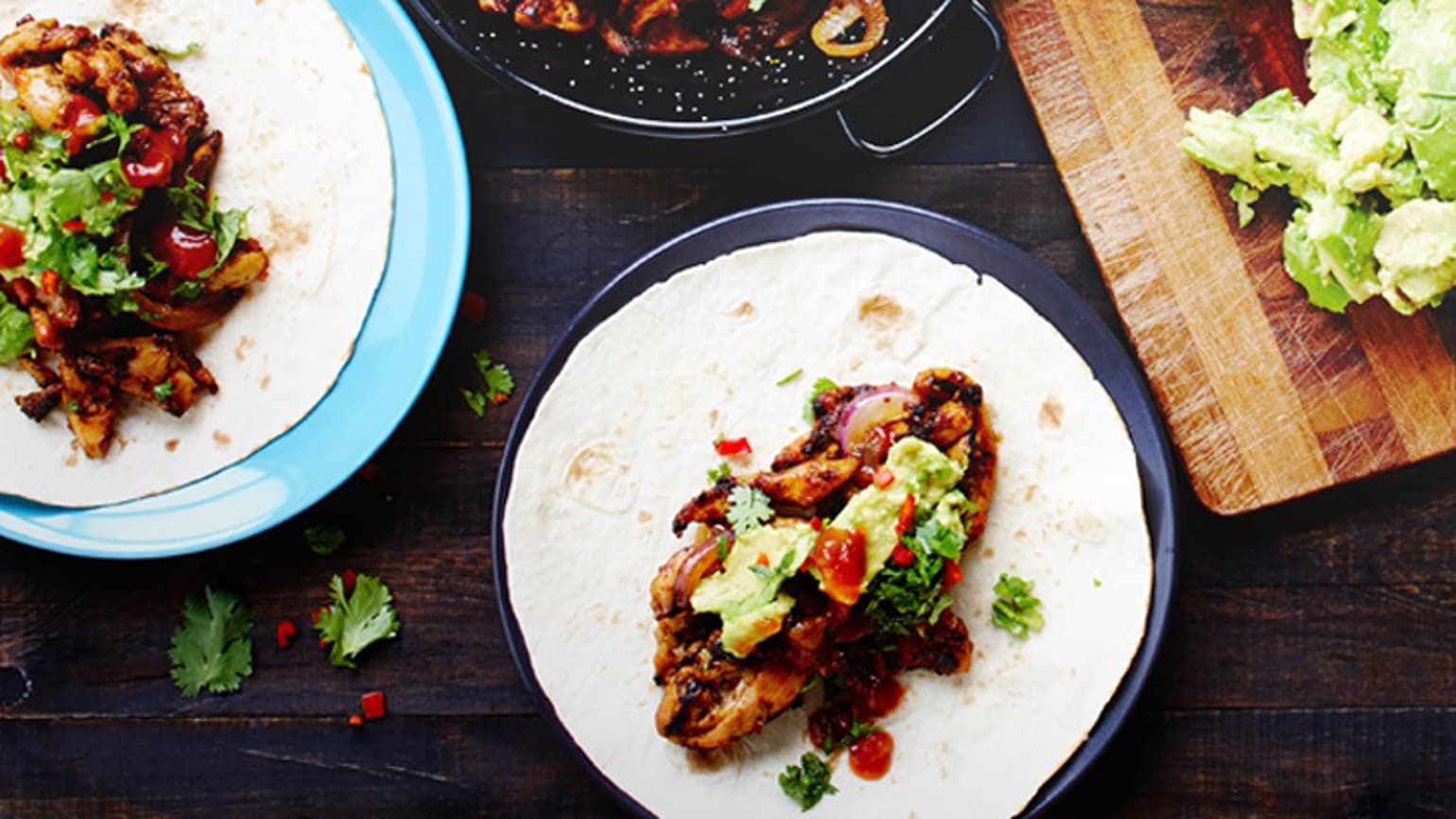 Easy Chicken Fajitas
This Old El Paso™ recipe makes 8 Classic Chicken Fajitas with delicious accompaniments like smashed avocado, chili and coriander salsa. Our Fajita Kit makes this meal so easy! Full of flavours like lime & chili this meal has all the spice and zest Mexican food is famous for!
Ingredient List
1 Old El Paso™ Fajita Kit
2 tablespoons olive oil
600 g chicken thigh fillet cut into thin strips
1 sliced red onion
1 halved ime
Coriander & Chili Salsa
Juice of a lime, extra
Large handful of finely chopped fresh coriander leaves
1 finely chopped long red chili
1 avocado
Preparation
Heat a wok or large frying pan. Combine Fajita Spice Mix and oil, add chicken and onion, toss to coat. Cook half the chicken and onion until charred on outside and cooked through. Repeat with remaining chicken and onion. Squeeze lime over chicken to create an authentic Fajita taste.
For delicious pan toasted tortillas simply open Tortilla pouch, discard Freshness Sachet and remove Tortillas from pouch. Heat a non -stick pan over a medium heat and cook tortillas for 10 seconds on one side or until lightly browned and toasted or follow on pack instructions. Wrap in a tea towel until ready to serve.
Combine extra lime juice, coriander and chili to create a Coriander & Chili Salsa.
So everyone can build their own Fajitas, serve the chicken and onion, toasted tortillas, roughly smashed avocado, Coriander & Chili Salsa and Mild Mexican Salsa on a platter or board and let everyone dig in!