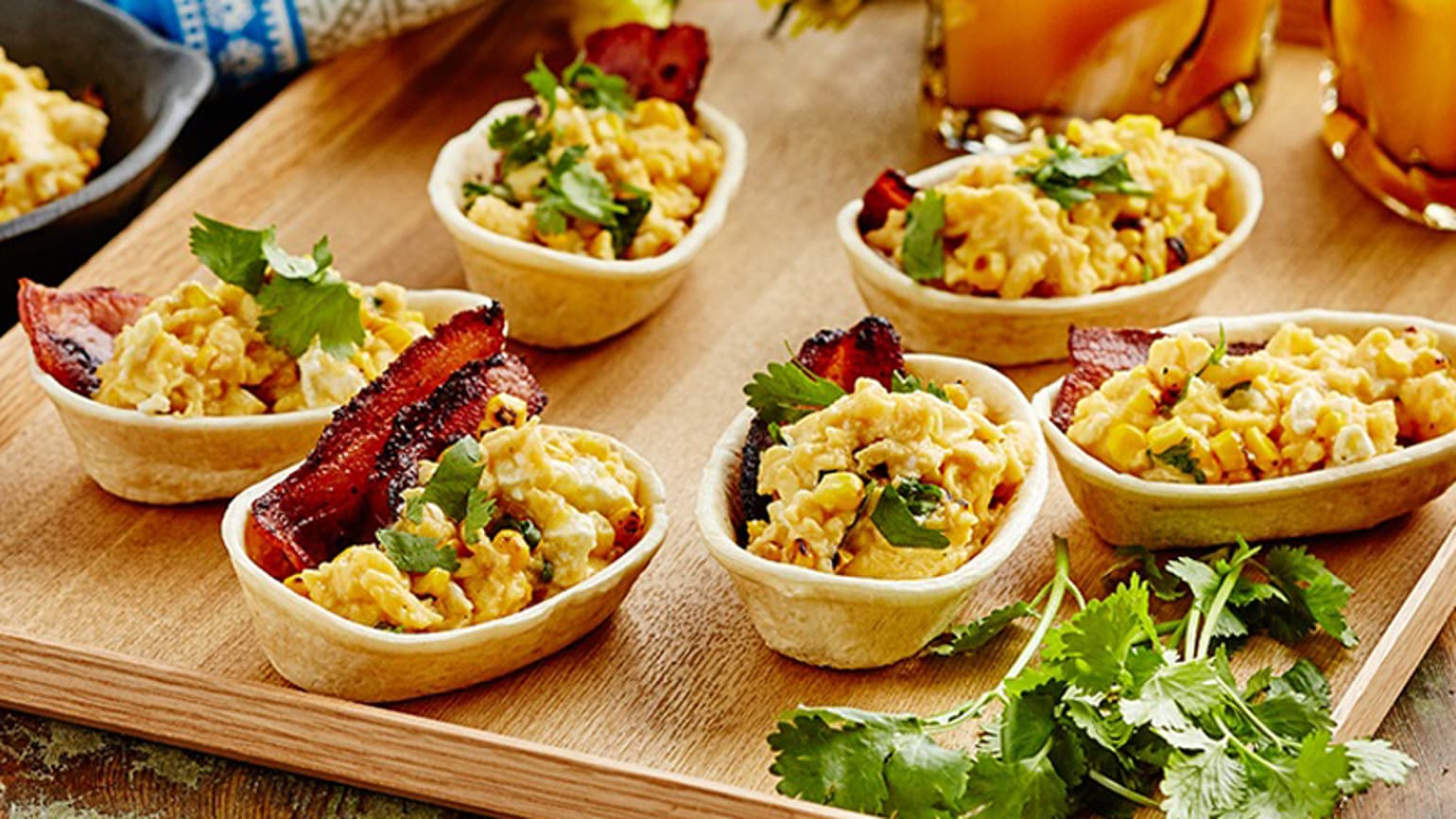 Easy Mini Brunch Tacos
Anytime is taco time! Try Old El Paso™ Stand 'N Stuff™ mini bacon, corn, egg and feta Mexican brunch taco today!
Ingredient List
2 corn cobs, husks removed
6 rashers streaky bacon, cut in half
20g butter
12 extra large eggs, whisked
Old El Paso™ Stand 'N Stuff™ Mini Tortillas
50g feta, crumbled
Fresh coriander, to garnish
Preparation
Slice corn kernels from cobs and add to a hot frying pan and cook over a high heat for 5 minutes or until slightly blackened. Remove from pan and place aside
Add bacon to frying pan and cook, for 2 - 3 minutes each side or until crisp. Place on absorbent paper to drain the excess oil
Heat butter in large frying pan over medium heat. Add the egg mixture and cook, lifting and pushing with a wooden spoon from the outside to the centre - this keeps it light and fluffy. Cook for 2 minutes or until three-quarters of the mixture is cooked. Remove pan from heat and gently fold through corn and feta. The residual heat will complete the cooking
For Warm Mini Tortillas follow on pack instructions
Let the guests fill their warm Mini Tortillas with scrambled egg, bacon and top with coriander. Serve with plunger coffee or fresh fruit juice for the perfect brunch.