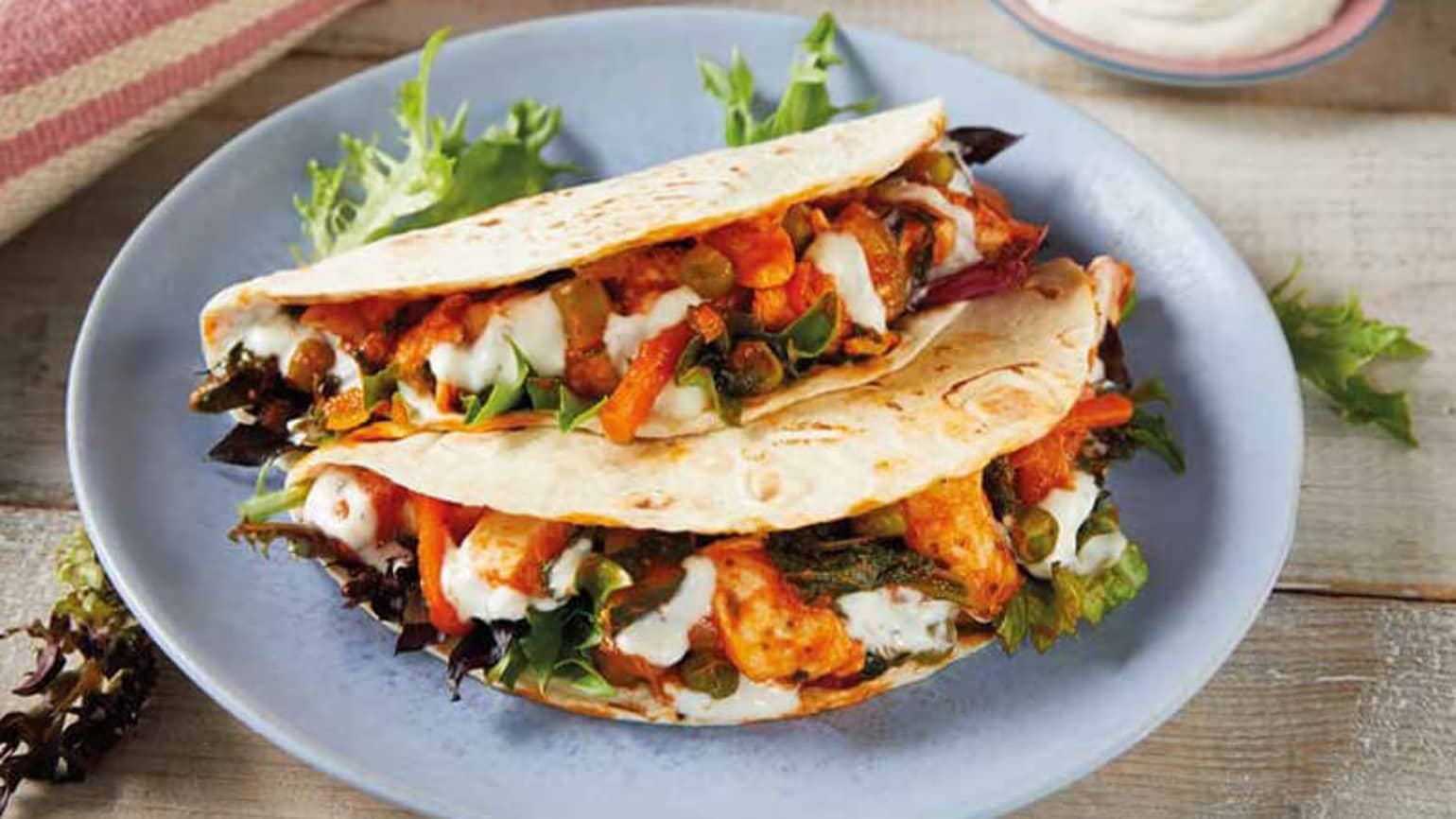 Easy Monday Chicken Fajitas
Use up the leftovers of your Sunday roast chicken and veggies in this fuss-free Monday dinner fajita recipe.
Ingredient List
1 Old El Paso™Fajita Kit
1 tbsp vegetable oil (11g)
1 onion, finely chopped (150g)
400g cooked roast chicken, sliced
400g leftover cooked vegetables
100g Low fat Greek yoghurt
1 pack mixed salad leaves (about 90g)
Preparation
Heat the oil in a large pan and cook the onion until soft.
Add the chicken and vegetables, cover and cook gently for 10 minutes until piping hot and chicken is cooked through.
Stir in the cooking sauce from the meal kit and cook for another 2 minutes until heated through.
Warm the tortillas according to the pack instructions.
Mix together the yoghurt and the topping mix from the meal kit.
Load the tortillas with salad leaves and the chicken and vegetable mixture; drizzle on the topping mix.
Expert Tips
Try other leftover vegetables, e.g. cauliflower or spinach.
Try other roast meat, e.g. pork or beef.