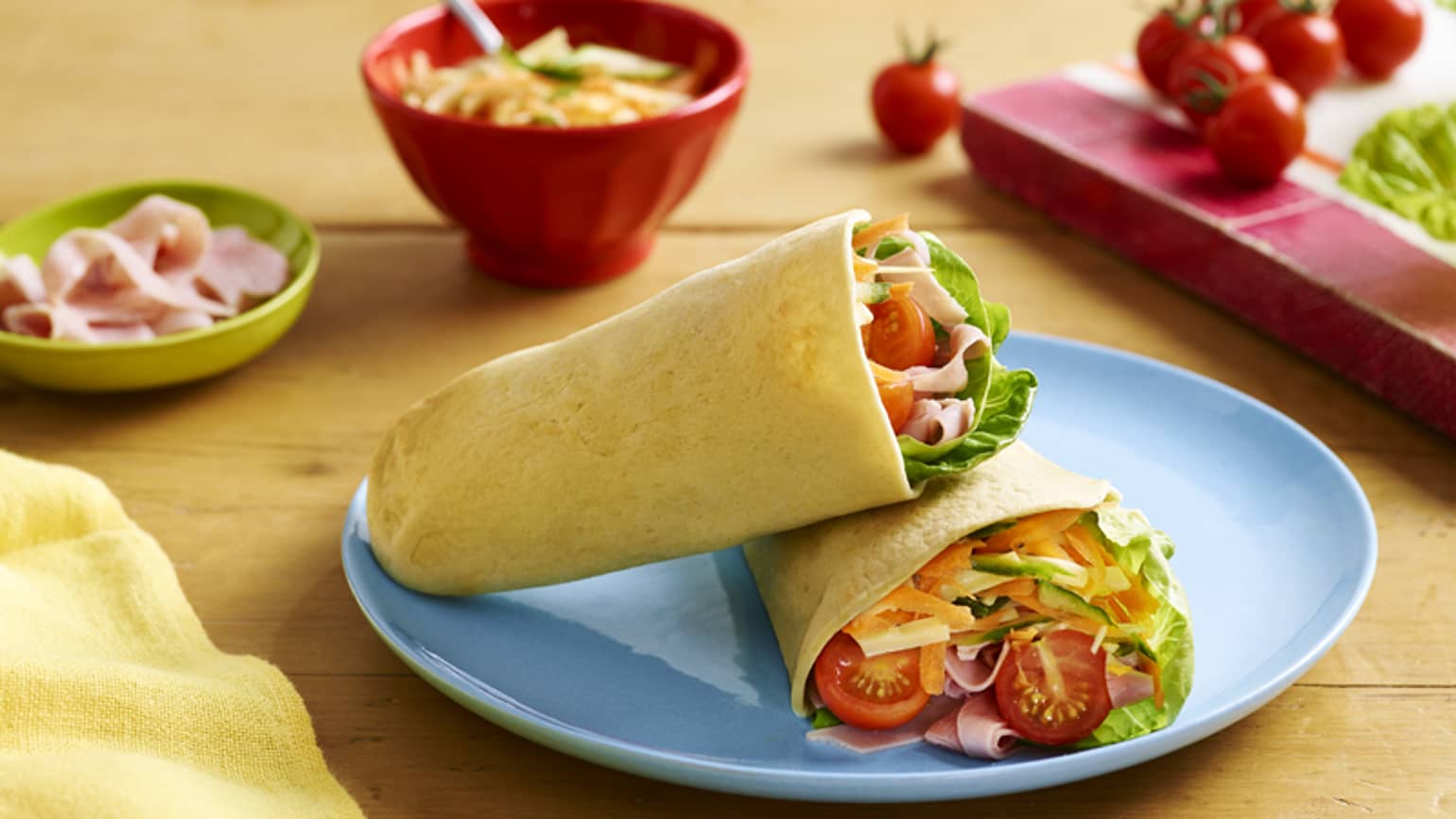 Ham & Cheese Pockets
These simple cheese and ham pockets are great for all the family and can be made a day ahead!
Ingredient List
1 pack Old El Paso™ Tortilla Pockets™
1 carrot (about 100g), peeled and grated
1/2 cucumber, seeds removed and grated
200g Cheddar cheese, grated
150g ham, shredded
150g cherry tomatoes, halved
8 little gem lettuce leaves
Preparation
Mix the carrot, cucumber and cheese together in a bowl. Put the ham, tomatoes and lettuce in separate bowls.
To serve, let everyone fill their own pockets their own way.
Expert Tips
Wrap in cling wrap or place in a resealable bag or box and chill in the fridge ready for lunch the next day.
Use alternative cheeses if preferred. Mozzarella, Emmental or any hard grated cheese would work well.
For an extra crunch to your lunch, serve with tortilla chips.