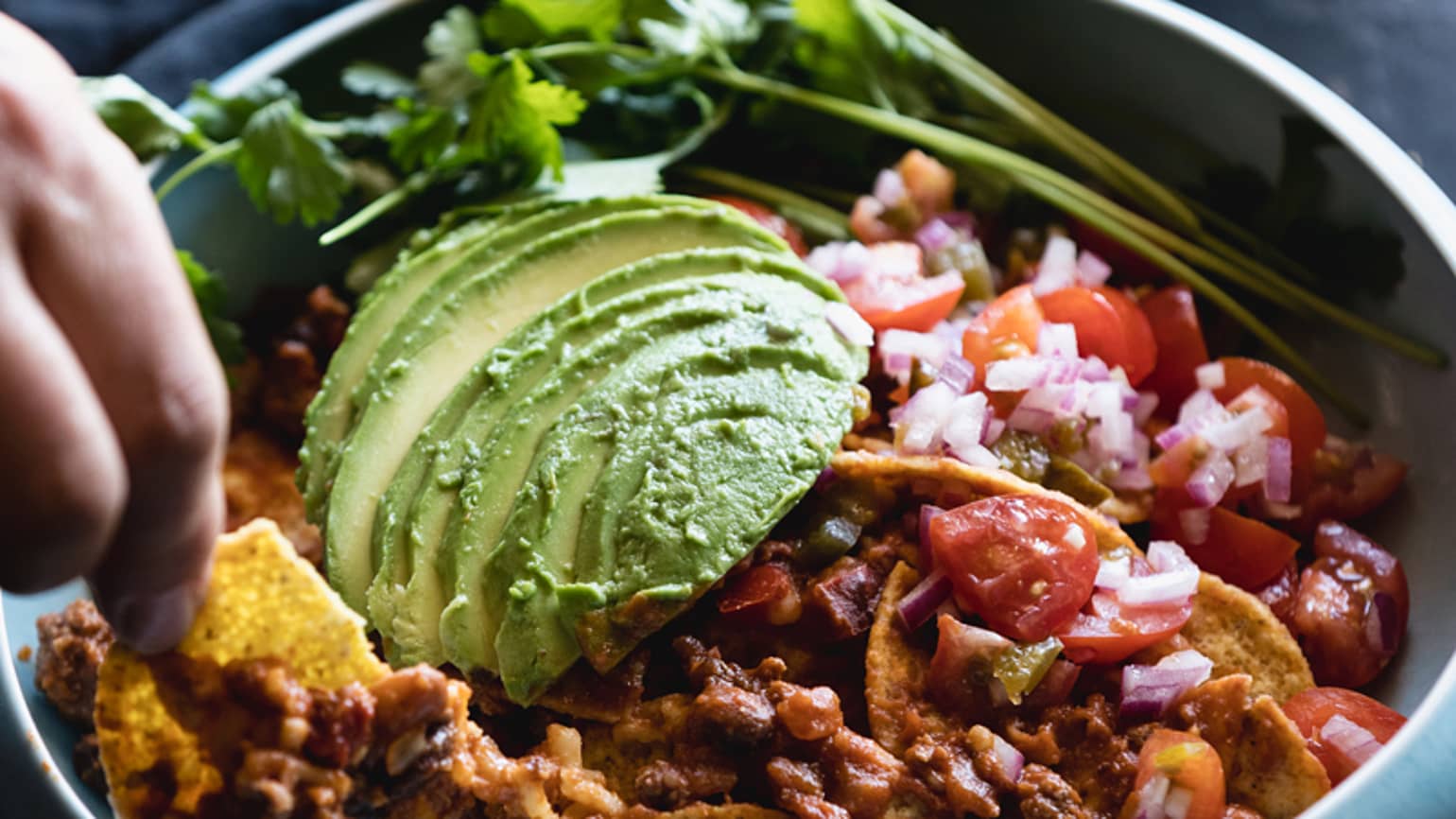 Ingredient List
Old El Paso™ Nachos Kit
1/2 Red onion, thinly sliced
1/2 Avocado
1 punnet Cherry Tomatoes, cut in half
1/2 cup Parmesan Cheese, finely grated
1/2 bunch Coriander
2 tbsp creme fraiche or sour cream
1/4 cup Old El Paso™ Green jalapenos from Jar, reserve 1 tbsp pickling liquid
For the meat sauce:
1 brown onion, 1/2 diced, 1/2 thinly sliced
2 cloves Garlic, thinly sliced
750g Lamb mince
Old El Paso™ Burrito spice mix
2 tbsp olive oil
Pinch of sea salt
Preparation
To make the meat sauce add olive oil, onion, and garlic to a wok over a high heat, sauté for 10 minutes. Add lamb mince and cook until brown, approximately 5 to 10 minutes. Add spice mix, water, pinch of salt and salsa. Stir to combine and simmer for 5 minutes.
Add corn chips, parmesan, meat sauce to a bowl and toss to combine.
In a separate bowl combine pickling juice and crème fraiche.
To serve, place corn chip mix on a plate and top with avocado, cherry tomatoes, red onion, jalapenos and crème fraiche sauce. Garnish with fresh coriander.