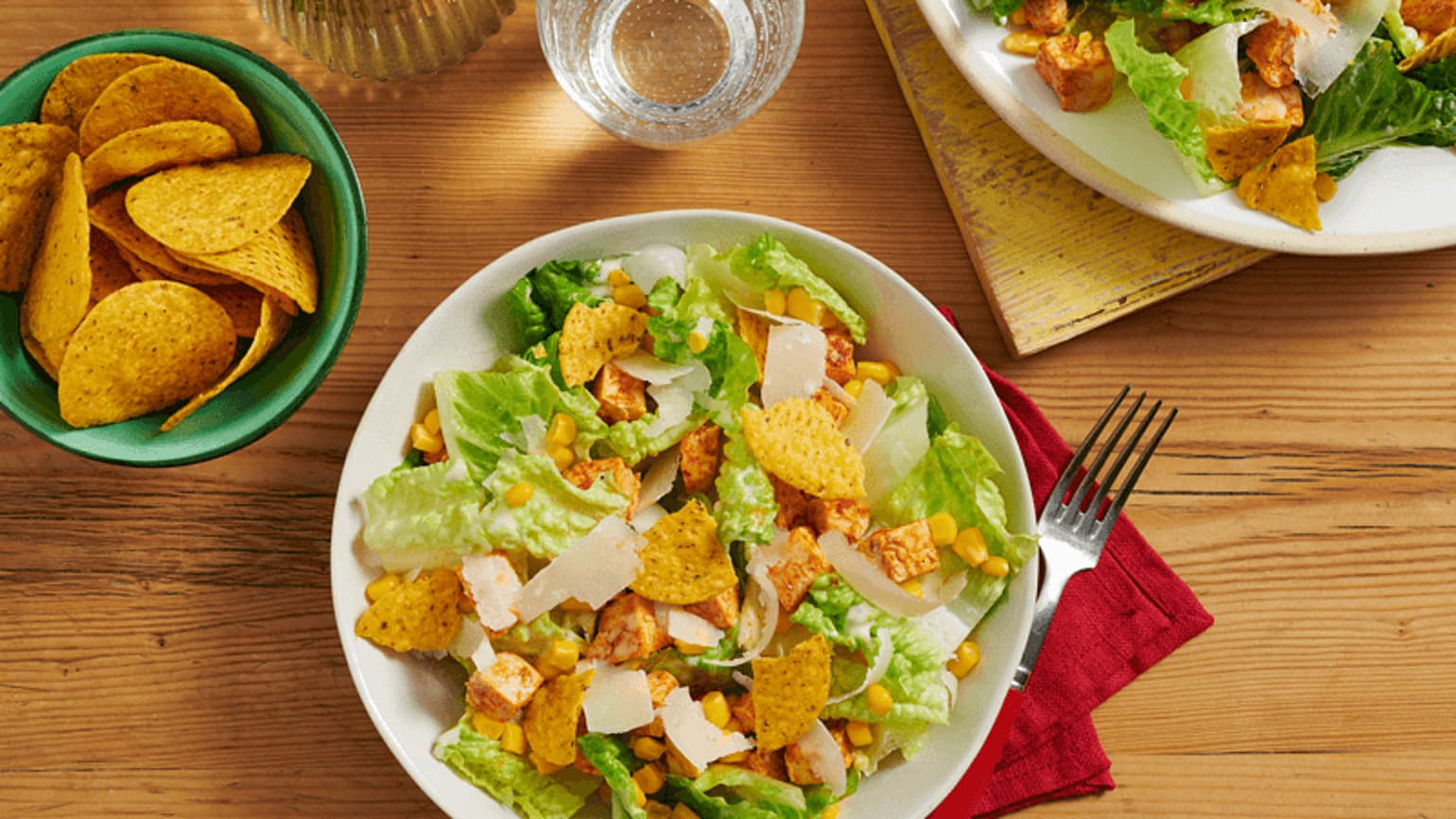 Mexican Chicken Caesar Salad
Try this super-quick spicy version of a classic salad using up left over cold chicken - ready to eat in under 30 minutes.
Ingredient List
280g cooked chicken, skin removed and diced
1 tablespoon lime juice, plus wedges, to serve (optional)
1 tablespoon Old El Paso™ Extra Mild Super Tasty Taco Spice Mix
2 cos heart lettuces, roughly chopped (approx. 400g)
6 tablespoons ready-made Caesar salad dressing
1 x 198g tin corn kernels, drained
25g Parmesan cheese shavings
20g Chips, roughly broken
Preparation
Toss the cooked chicken, lime juice and fajita seasoning together in a medium bowl.
Place the lettuce in a large shallow serving dish. Pour over the dressing and toss to lightly coat the lettuce (see Tips).
Scatter over the sweetcorn then top with the chicken, Parmesan cheese shavings and tortilla chips. Serve with lime wedges, if liked.
Expert Tips
Add a handful of toasted pine nuts or toasted pumpkin seeds to the salad for extra crunch, if you like.
Some ready-made Caesar salad dressings are thicker than others. Only add enough to just coat the lettuce- too much and the salad will go soggy very quickly.
corn kernels gives a sunny bite to this salad, for even more texture and flavour add 1/2 x 425g tin Old El Paso™ Refried Beans (drained and rinsed). Scatter over with the sweetcorn in step 3.