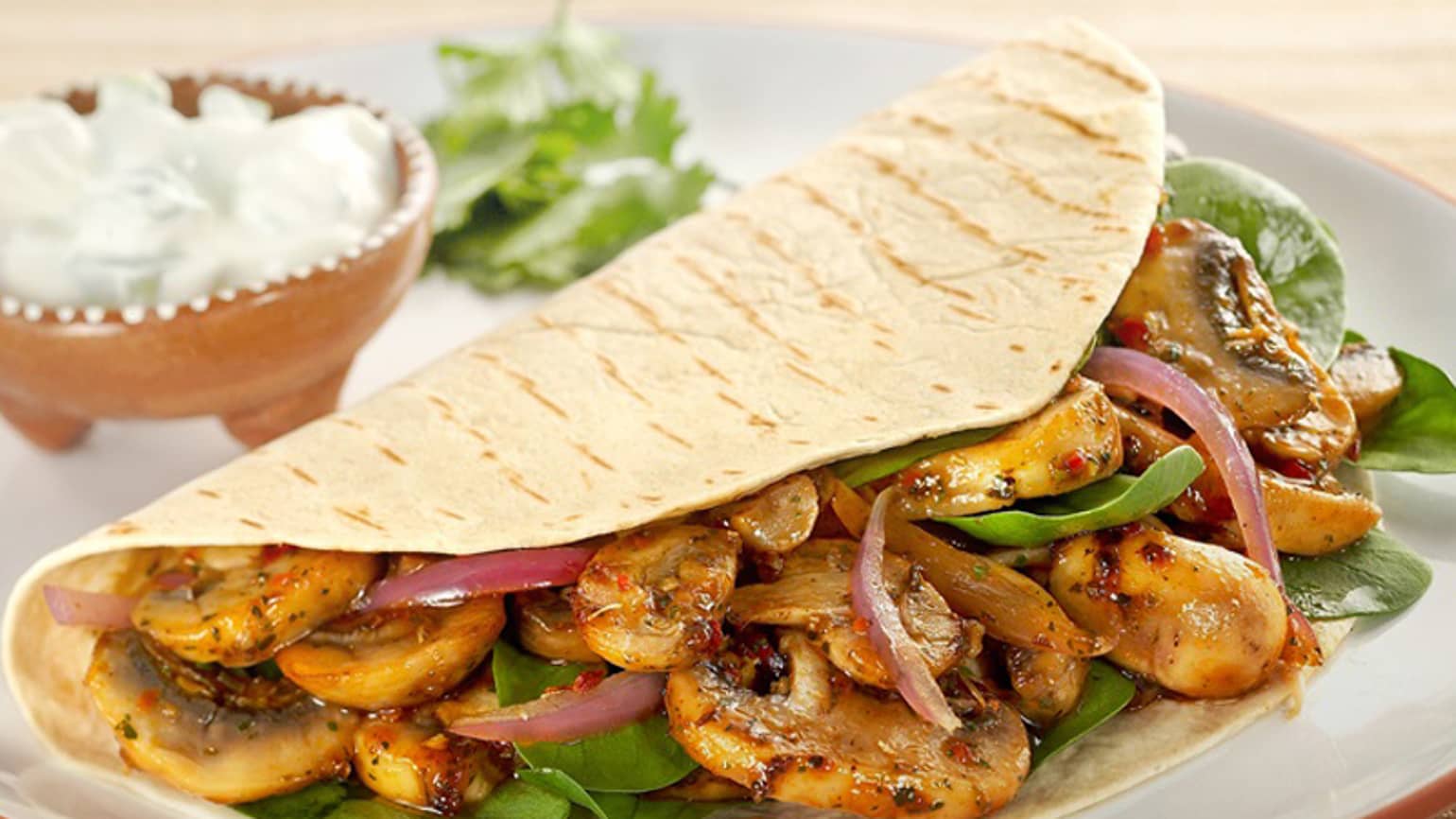 Mushroom Fajitas with Sour Cream
This Old El Paso™ recipe makes 8 vegetarian fajitas in 15 minutes. This dish is all about mushrooms using our Fajita Kit and sour cream for true Mexican flavour. It's a delicious vegetarian meal for lunch or dinner.
Ingredient List
1 Old El Paso™ Fajita Kit
2 tablespoons olive oil
600 g mixed mushrooms (e.g. button, flat, cap, Portobello, Shimeji)
1 large red onion, finely sliced
1 lime
1 cup extra light sour cream (80ml)
1/2 cup finely chopped fresh coriander leaves
Baby Spinach leaves
Preparation
Heat a non-stick frying pan over high heat for 2 minutes. Combine Fajita Spice Mix and oil in a bowl. Add mushrooms and toss to coat. Cook mushrooms in very hot pan for a few minutes or until golden brown. Add onion, cook for a further2 minutes, squeeze over lime juice.
For warm and soft Tortillas, open Tortilla pouch, discard Freshness Sachet. Microwave Tortillas in pouch on HIGH/1100 watts/100% power for 40 seconds* or remove from pouch, wrap in foil and heat in oven at 180ºC conventional (160°C fan forced) for 10 minutes.
Combine sour cream and coriander. Place warm tortillas, cooked mushroom, coriander sour cream and Mild Mexican Salsa onto a platter and let everyone make their fajitas just the way they like!