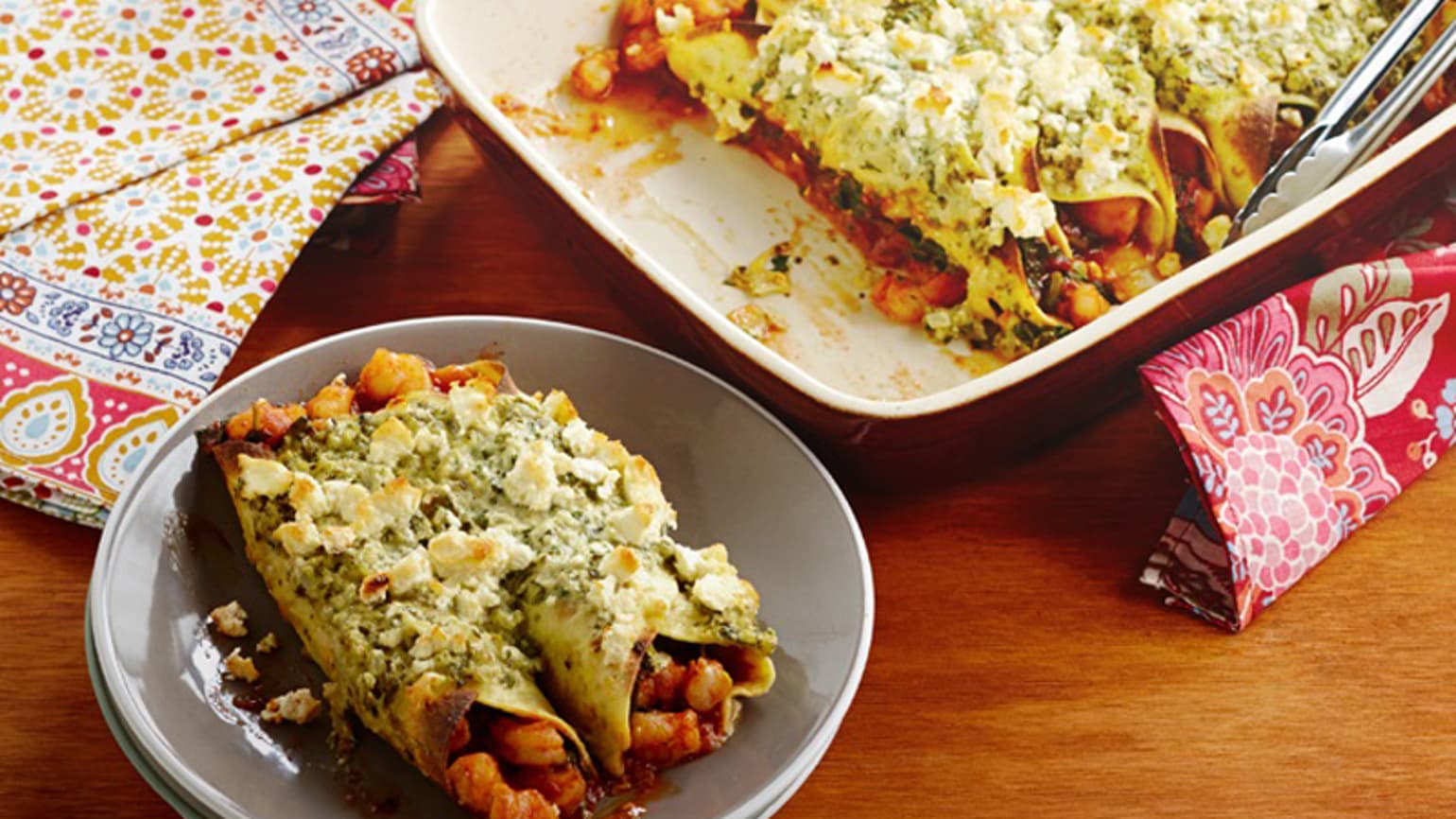 Prawn and Tomatillo Enchiladas
This Prawn and Tomatillo Enchilada recipe from Old El Paso™ uses our Enchilada Kit and Hot Jalapeños to create a delicious Mexican dish. Simply add fresh ingredients like baby spinach leaves, shelled green prawns and crumbled feta cheese for a cheesy baked Mexican meal the family will love!
Ingredient List
2 finely chopped onions
500 g roughly chopped shelled green prawns
120 g shredded baby spinach leaves
1 Old El Paso™ Enchilada Kit
1 crushed clove garlic
340 g can tomatillos drained or 3 chopped green tomatoes
1 tablespoon drained Old El Paso™ Hot Jalapenos or a fresh jalapeño chilli with seeds removed and chopped
Large handful fresh coriander (leaves & stems)
1/2 cup cream
100 g crumbled feta cheese
Preparation
Preheat oven to 180◦C conventional (160◦C fan forced). Heat a little oil in a frying pan over medium heat. Add 1 onion to pan and cook until onion is soft. Add prawns and cook in pan for 4 minutes or until just changed in colour. Stir in Enchilada Sauce and spinach and simmer for 1 minute or until spinach has just wilted. Place aside in a bowl.
For warm and soft Tortillas follow on pack instructions.
Heat a little more oil in frying pan and cook remaining onion and garlic until onion is soft. Combine cooked onion mixture, tomatillos, jalapeños, coriander and cream in a food processor and blend to form a green Enchilada sauce.
Place 2 large spoons of prawn mixture into centre of each Tortilla, and roll to create a tube. Place folded side up in lightly greased oven proof dish. Repeat with remaining filling and Tortillas. Top with green enchilada sauce and feta. Bake for 15 – 20 minutes. Enjoy with a fresh side salad.