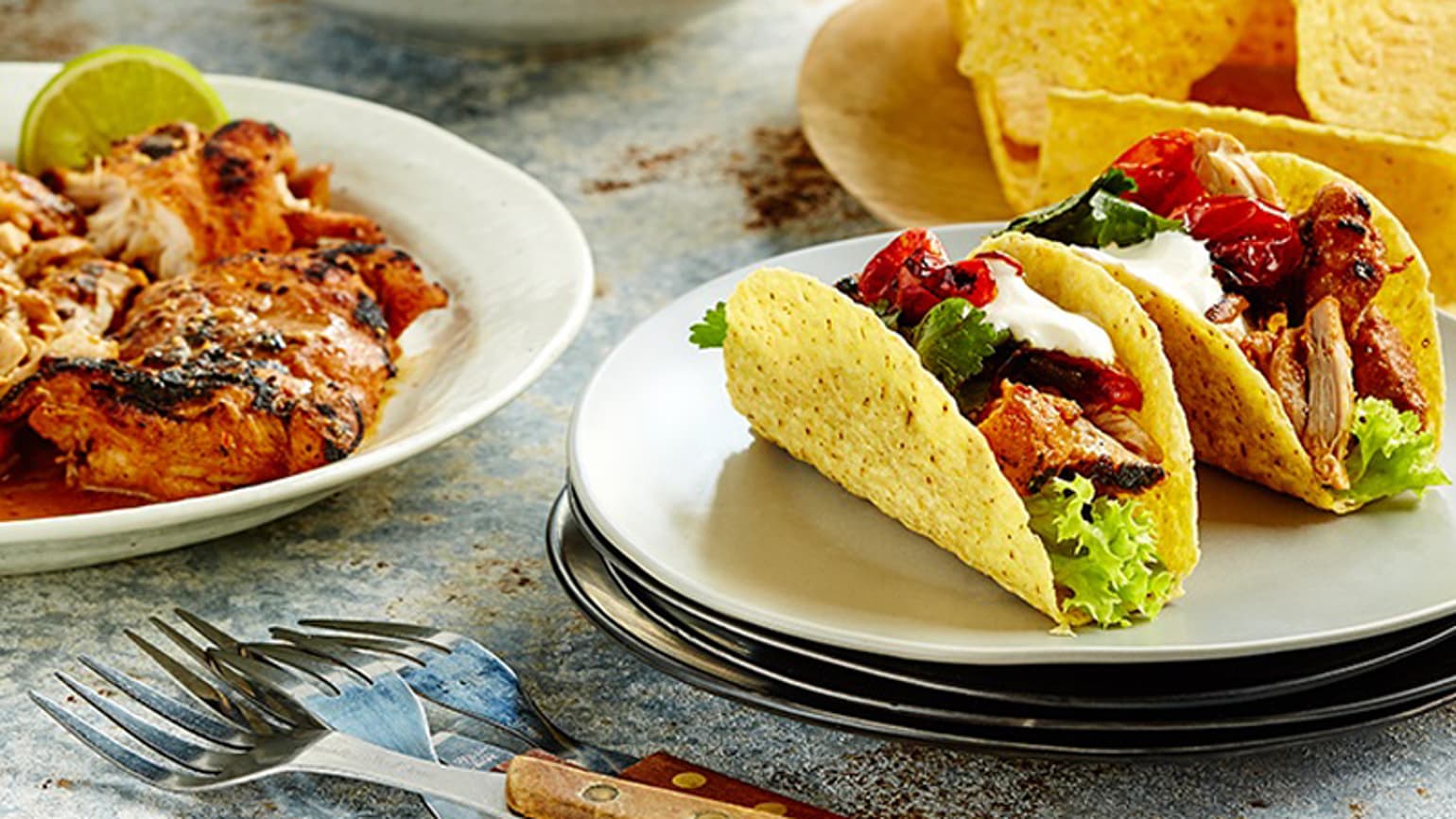 Shredded Chicken Mini Tacos
Shredded chicken tacos are always better with a fresh tomato salsa. Try our easy to make chicken taco and salsa recipe today!
Ingredient List
750g chicken thigh fillets, trimmed
Old El Paso™ Taco Spice Mix
1 tablespoon olive oil
Juice of 2 oranges
3/4 cup water
Old El Paso™ Stand 'N Stuff™ Mini Taco Kit
Mixed lettuce
Light sour cream
Fresh tomato salsa
1 fresh jalapeῆo chili, seeds removed and finely chopped
Small handful coriander, washed and chopped
Juice of 1 lime
Preparation
Preheat the oven to 200°C (180°C fan forced).
Toss chicken thighs in Taco Spice Mix to coat. Heat oil in a large saucepan or frying pan (with lid). Cook chicken for 3 minutes each side or until golden brown. Add orange juice and water and simmer gently, covered (with lid or foil) for 45 minutes, or until very tender. Allow to cool for 10 minutes in poaching liquid before removing and shredding with 2 forks.
Meanwhile, for the fresh tomato salsa: place tomatoes on a baking paper lined tray and roast at 200°C for 15 minutes or until slightly blackened. Combine tomatoes, jalapeῆo, coriander and lime juice.
For Crunchy Mini Taco Shells follow on pack instructions.
Fill mini taco shells with mixed lettuce, shredded chicken and tomato salsa and top with sour cream.