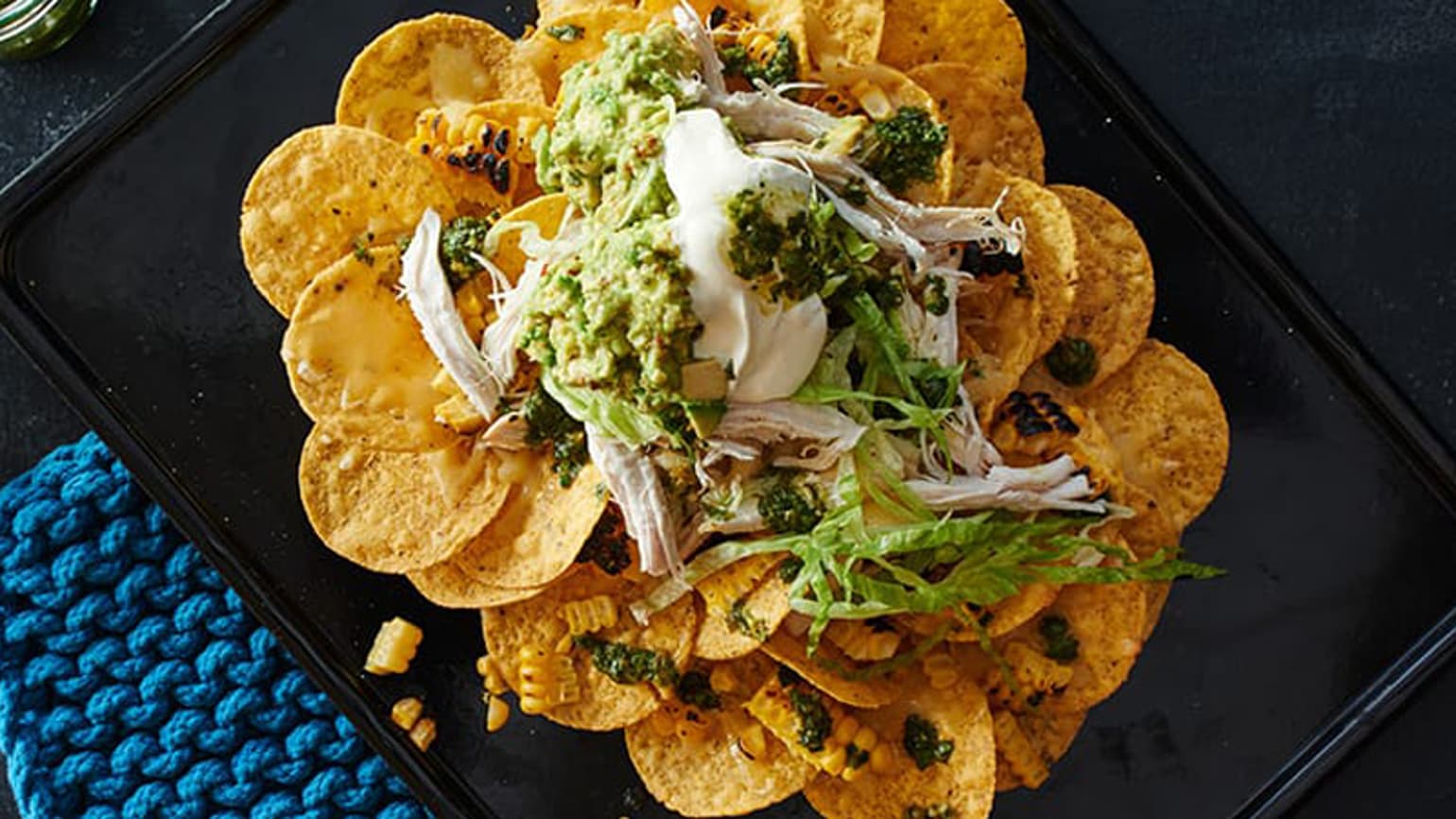 Ingredient List
Green Sauce:
1 cup fresh coriander
1 small clove garlic, peeled
2-3 Old El Paso™ Green Jalapenos
1/2 teaspoon honey
Juice 1 lime
1/2 cup extra virgin olive oil
Corn Chips 200g
2 cups shredded pizza cheese
1/2 BBQ chicken, shredded
2 corn cobs, cooked, kernels removed
1 avocado, mashed
Shredded iceberg lettuce
Sour cream
Preparation
Preheat oven to 180◦C (160◦C fan forced).
Green Sauce: Blend ingredients in small food processor until well combined.
Place Corn Chips on an oven tray. Scatter over cheese. Bake 8-10 minutes, or until cheese is melted.
Top with chicken and corn, avocado, lettuce, sour cream and a drizzle of green sauce.