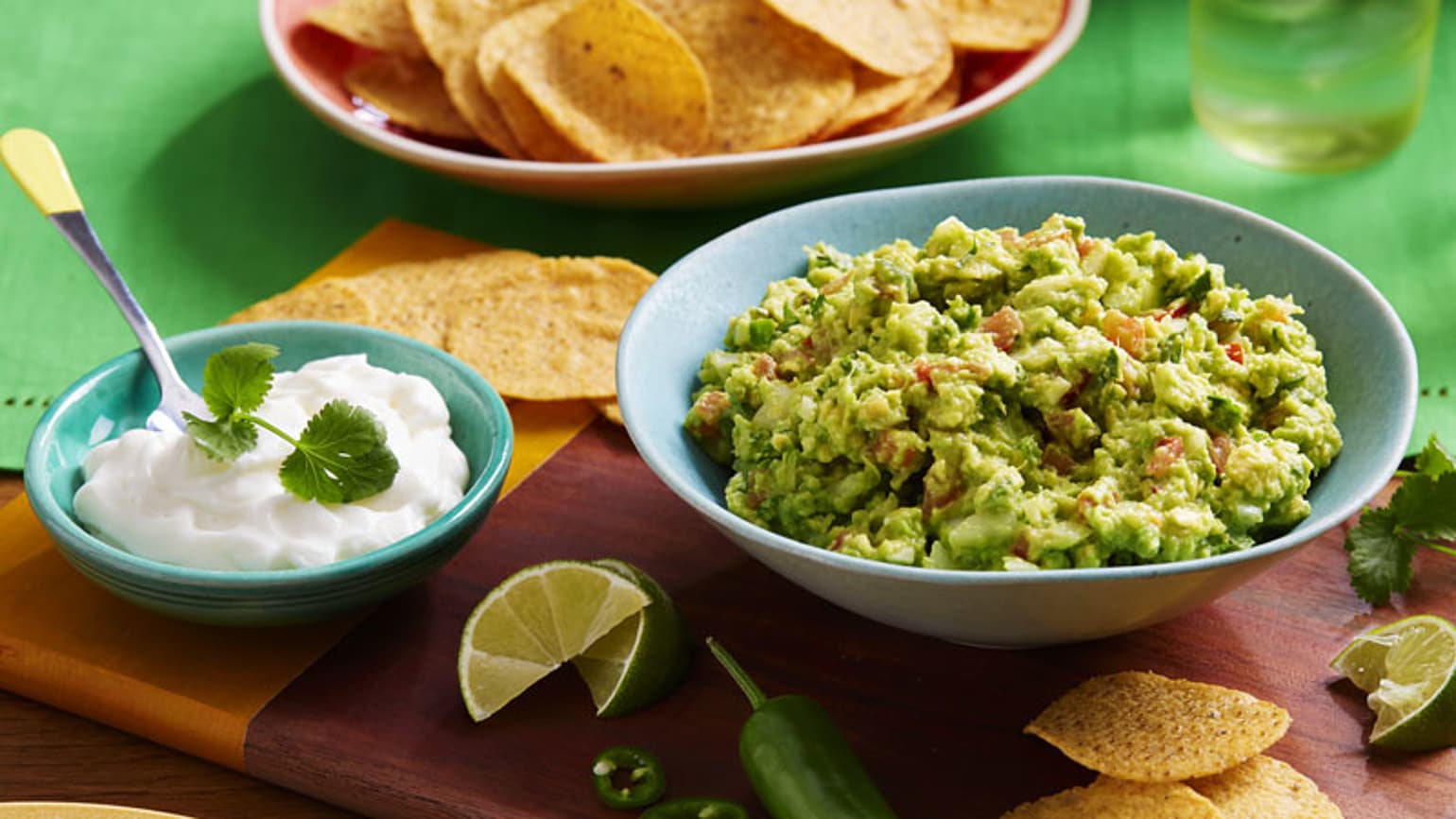 Traditional Guacamole
Get the party started with this traditional guacamole that's loaded with veggies and perfect for dipping!
Ingredient List
4 ripe avocados, peeled, stones removed and flesh mashed
2 tomatoes, deseeded and diced
1 green chilli, deseeded and finely chopped
1 onion, finely chopped
1 garlic clove, finely chopped
2 tablespoons freshly chopped coriander
3 tablespoons fresh lime juice
1/2 teaspoon salt
Chips
Preparation
Mix all the ingredients except the chips in a glass or plastic bowl. Cover the surface closely with cling film and refrigerate for 1 hour to allow the flavours to blend.
Serve with your choice of chips.
Expert Tips
To store the guacamole, spoon into a lidded glass or plastic container, cover with cling film and press directly onto the guacamole, then seal with the lid. Refrigerate and serve within 2-3 days.
The surface may brown slightly but this will not affect the flavour - just give the guacamole a good stir before serving.
For a spicier taste use 2 small red chillies instead of the green chilli. If you prefer a mild guacamole omit the chilli altogether.
Cooking Vegetarian? Always read labels to make sure each recipe ingredient is vegetarian. Products and ingredient sources can change.