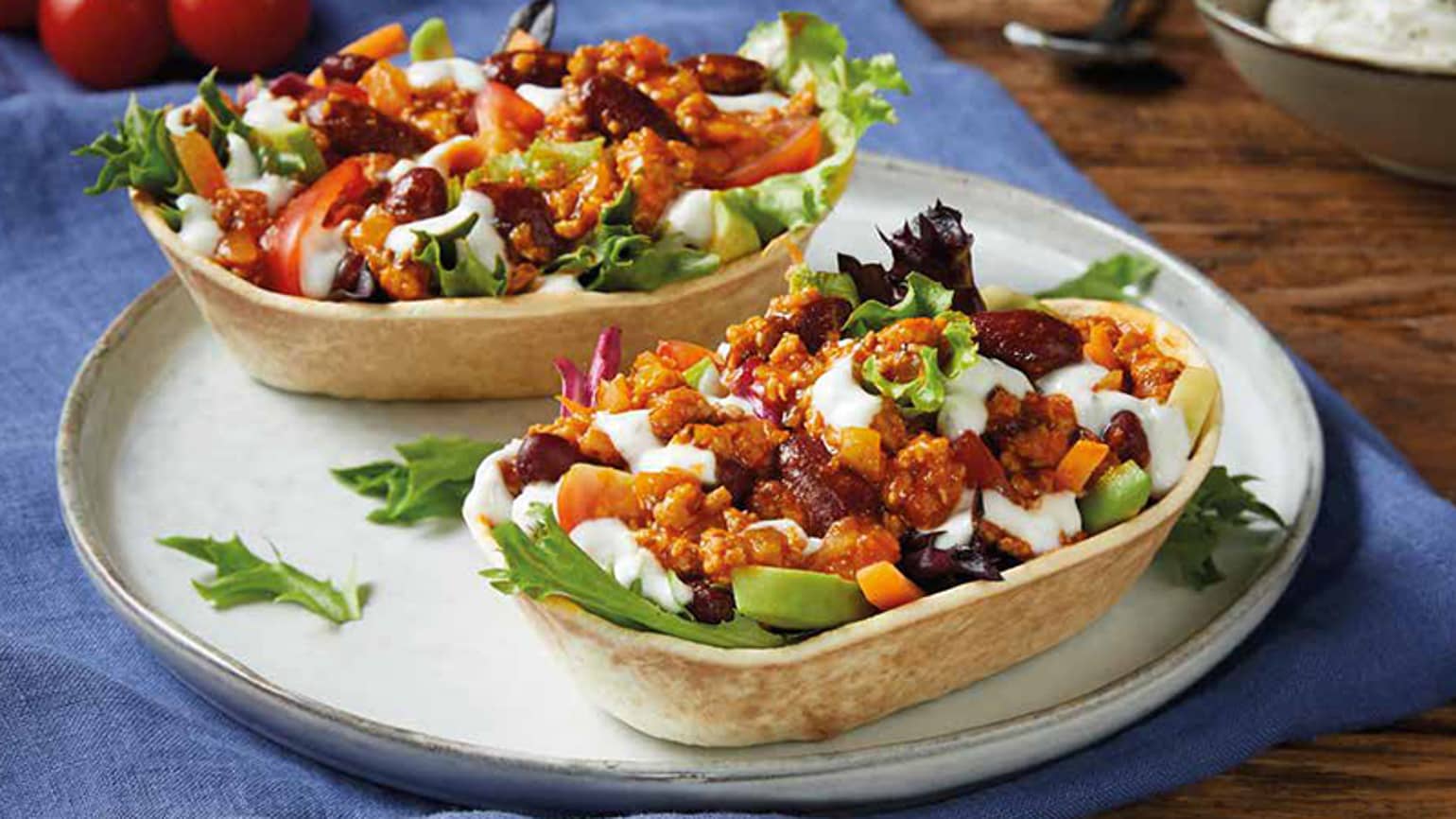 Turkey and Bean Tacos
Enjoy these turkey & bean tacos for a tasty, high in protein, low in saturated fats, lunch or dinner.
Ingredient List
1 Old El Paso™ Stand 'N Stuff™
1 onion, finely chopped (150g)
1 tbsp vegetable oil (11g)
250g turkey breast mince
1 x 210g can or 1/2 x 400g can red
kidney beans, drained and rinsed (130g)
125ml water
100g Low fat Greek yoghurt
1 pack mixed salad leaves (about 90g)
1 carrot, grated (80g)
1 small pack cherry tomatoes, quartered (about 16 tomatoes = 240g)
1 small avocado, sliced (100g)
Preparation
Heat the oil in a large pan and cook the onion until soft.
Add the mince and cook for about 8-10 minutes until no longer pink and cooked through.
Add the spice mix from the meal kit, together with 125ml water and the red kidney beans, bring to boil and simmer for a further 10 minutes.
Heat the tacos according to the pack instructions.
Mix together the yoghurt and the topping mix from the meal kit.
Load the tacos with the turkey mixture, mixed leaves, carrot, tomatoes and avocado, and drizzle with the yoghurt topping.
Expert Tips
Add chopped red pepper or sweetcorn at the end of step 3 for a vibrant colour.
For extra crunch, swap the salad leaves for shredded red cabbage.
Try black beans or mixed beans instead of red kidney beans.