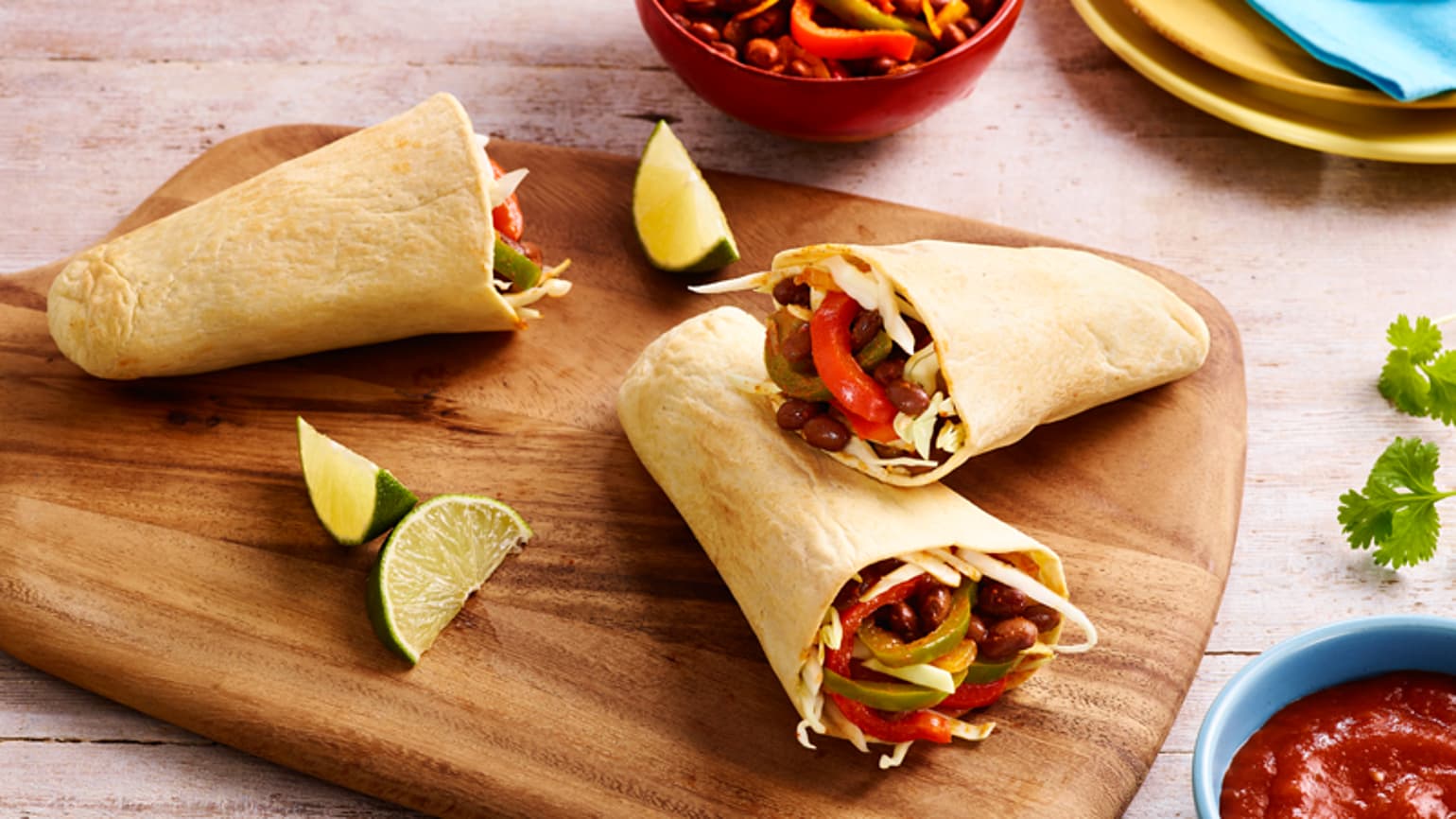 Vegan Crunchy Bean & Capsicum Pockets
These quick, easy and filling pockets will go down a treat with anyone who tries them.
Ingredient List
1 pack Old El Paso™ Tortilla Pockets™ Kit
1 tablespoon olive oil
1 onion, chopped
2 red capsicums, deseeded and sliced
1 green capsicum, deseeded and sliced
1 x 425g tin black beans (230g drained), drained and rinsed
200g white cabbage, finely sliced
Preparation
Heat the oil in a large fry pan over a medium-high heat and cook the onion and capsicums for 5 minutes, stirring frequently. Add the black beans, the seasoning mix from the kit and 2 tablespoons of water and cook, stirring, for a further minute.
Heat the pockets to pack instructions.
Serve the warmed pockets with the capsicum and bean mixture, white cabbage and the salsa from the kit in separate bowls, and let everyone fill their own pockets their own way.
Expert Tips
Switch out the black beans for any other tinned pulses you have in your store cupboard, such as red kidney or cannellini.
Capsicums can be interchanged with other quick frying vegetables, such as sliced mushrooms or zucchini.
Cooking Vegan? Always read labels to make sure each recipe ingredient is vegan. Products and ingredient sources can change.