How to Have a Mexican- Inspired Bbq
September 14, 2021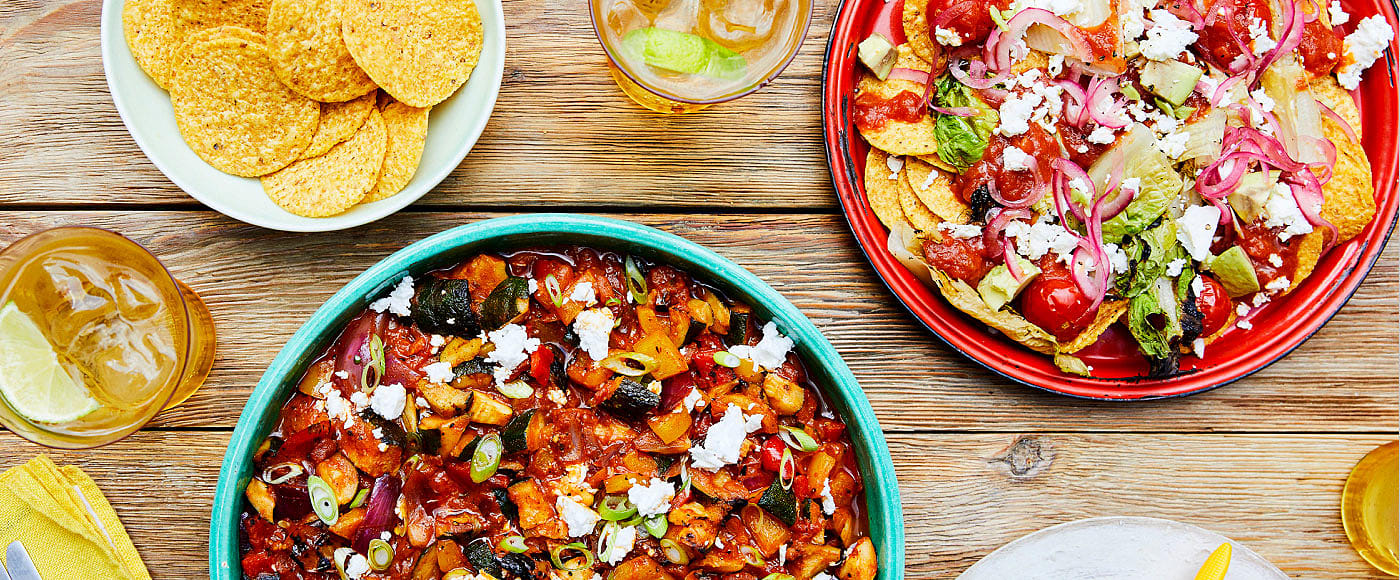 Transform your garden into the perfect fiesta spot with our Mexican BBQ guide. Give your summer dining a fresh spin with delicious BBQ recipes, cooking tips and Mexican-inspired flavours picked to help you plan the best BBQ.

STEAK & VEGGiE SMOKY BBQ SKEWERS
A Mexican BBQ wouldn't be complete without these smoky Steak & Veggie Skewers that couldn't be easier to make!
Recipe Name
Steak & Veggie Smoky BBQ Skewers
Total Time
30 minutes
Spice Level
Mild
Servings
4
Ingredients
4 tbsps of Old El Paso™ Extra Mild Super Tasty Taco Spice Mix
450g steak sirloin (2 steaks) cut into 2cm chunks.
100g chestnut or mini portobello mushrooms
2 coloured capsicums, deseeded and cut into 2cm chunks
1 zucchini, trimmed and cut into 2cm rounds
2 tbsp olive oil
Preparation
Preheat the oven to medium/high. Trim any thick fatty bits off the steak then cut into 4cm chunks.
Add to a large tray or bowl with the veggies, drizzle with olive oil and the spice mix. Mix to coat really well.
Get 4 metal skewers and alternate with all the various veggies and meat until you have used up all the bits.
Cook on the BBQ for 15 minutes turning every 5 minutes to make sure the steak and veggies get all lovely and charred and cooked.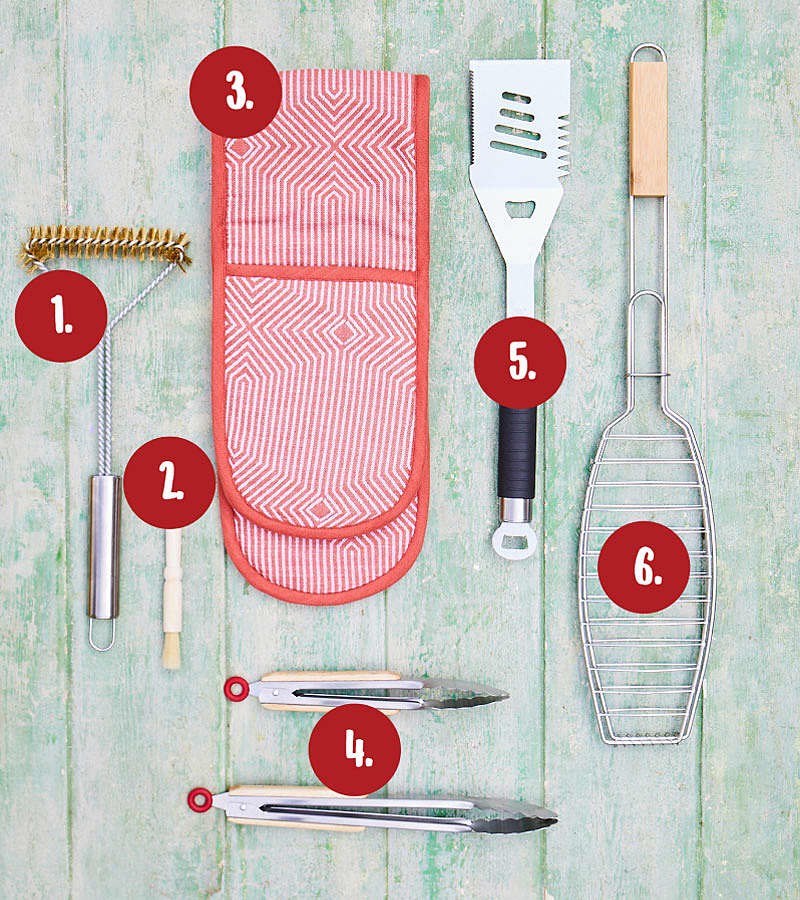 BBQ PREP
BBQ Cleaning Brush - Get started by giving your BBQ a good clean with a stainless steel cleaning brush, perfect for removing stubborn residue.
Basting Brush - Add extra flavour with a basting brush, an easy way to spread oil, butter, marinades and more on your food.
Oven Gloves - Safety first! BBQs can get hot fast, so keep your fingers safe with a strong pair of oven gloves to help you handle everything.
Kitchen Tongs - BBQ tongs are essential for safely turning your food over the flames. We recommend stainless steel for the most durable and easy to clean.
BBQ Spatula - Another must-have for easy BBQ'ing is a sturdy spatula - again, we'd recommend stainless steel to prevent food sticking to it.
BBQ Fish Grill - Take the hassle out of cooking fish on the BBQ with a stainless steel fish grill, made for securing the fish in place.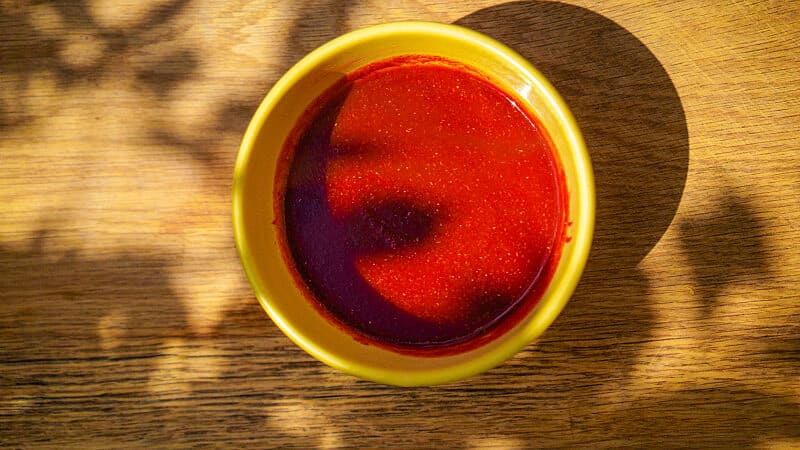 HOW TO IMPROVE FLAVOUR
There are lots of ways to turn up the volume on your BBQ favourites.
Marinades will give your meat, fish and other proteins some extra depth. Be sure to give them at least a few hours in the sauce or leave marinading overnight. Hold back a small amount of marinade so you can baste every 10 minutes during grilling, to retain moisture and encourage a gentle caramelisation.
Dry rubs are also excellent, especially for things like chicken wings and pork chops*. Perfect if you don't have time to marinate, a dry rub can be applied just half an hour before cooking and will form a nice, crusty coating for your meat.
Pre-cooking food like chicken and finishing it off on the grill can be a great way to make sure it's safe but also has that distinctive smoky taste.

BEST THiNGS TO COOK ON THE BBQ
Burgers and hotdogs: These classics are beloved by barbeques fans everywhere for a reason - they're super simple to cook and can be popped right on a bun when they're done.
Steaks: Take your grilling up a notch with a lightly seasoned steak. Make sure your BBQ is really hot before starting so you can get that delicious sear - and don't be tempted to flip them too quickly.
Vegetables: A well-charred vegetable is a wonderful thing. Slice them thinly for optimum cooking and season lightly with oil, salt and your favourite spice so you can enjoy the full flavour profile.
Chicken: Butterfly breasts for a simple sandwich or chop into chunks to cook on a skewer, before sliding your chargrilled snack onto a wrap with plenty of delicious sauces.
Fish and seafood: Because it tends to cook quickly, fish is a brilliant choice for a BBQ. A fish grilling basket is the easiest way to keep your fish intact, but wrapping it up in newspaper can work too!
BBQ sides: You might think that the main dishes are the undisputed celebrities, but when it comes to a BBQ the sides are where the real stars are made. From salads to spicy corn on the cob, there's plenty of BBQ sides to choose from.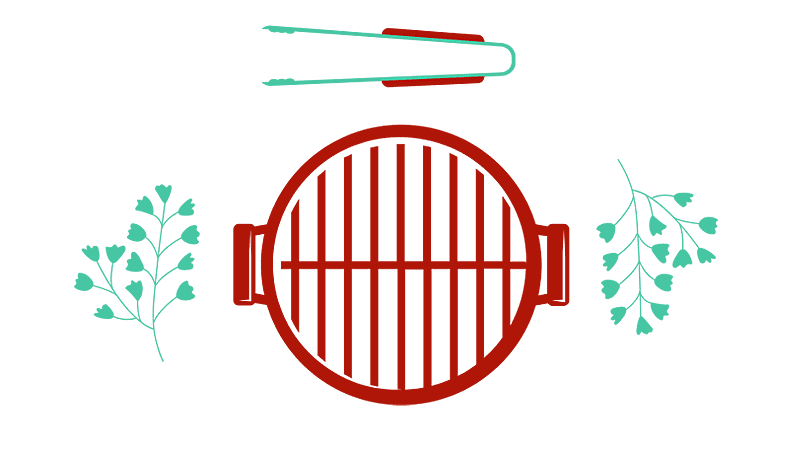 HOW TO LIGHT A BBQ
First things first, choose the right kind of lighter. A long wand with a clickable trigger and a gas flame is great for keeping your fingers safe.
Next, you need to make sure you have an accelerant to get some flames going enough for the coal or briquets to light. Crumbly white firelighters are perfect, as are pieces of screwed up scrap paper such as newspaper.
Some bags of coal come with built in firelighters, so all you have to do is light the outside of the bag.
HOW TO COOK ON A BBQ
Be sure to wait until the BBQ has reached peak heat. You can control your temperature further by creating two different heat profiles for your BBQ. Simply pile your fuel on one side, so that you have a direct heat on one half and an indirect heat on the other. For things that need a little more cooking time sear first, then place on the cooler side to slowly reach perfection.
Don't overload your grill, make sure food is laid side by side and not crowded – this will help it cook more evenly. And remember that just because the outside looks very well done, it doesn't necessarily mean your food is cooked through. For meat, check that the juices run clear (or use a thermometer) and give your vegetables a poke with a skewer to check they're as soft as they need to be.
HOW TO CLEAN A BBQ
To make cleaning your BBQ as easy as possible, remove the grill and scrape off as much food residue as possible while it's still warm. Then, pop it in a tub with some soapy water and give it a scrub. You can also use half a lemon dipped in salt to scrub your BBQ clean without using any harsh chemicals.
Some grills are dishwasher safe, but a little bit of elbow grease goes a long way. Be sure to dry it off well and brush on a little vegetable oil to help prevent rusting.
Which is the best BBQ to use?

The answer depends on what you're looking for. If the full smoky flavour is your priority, then it has to be a charcoal BBQ. If you're more worried about keeping a consistent cooking temperature and you want to cook with the lid on (ideal in rainy seasons), then a gas BBQ might be your best bet.

To be confident your food is cooked through, you want to wait until your BBQ gets up to a good temperature. If you're using coals, don't start until they are grey and glowing. Generally, a high heat is 230-350℃, a medium heat is around 175℃ and low heat is around 160℃.

Can you cook frozen meat on the BBQ?

You can cook frozen meat on the BBQ, but some types are better suited than others - always be sure to check the pack instructions. Thin cuts like frozen burgers fare best, while chunkier options like chicken breasts are tricky to cook evenly. Typically, frozen food will take 50 per cent longer and the best way to make sure it's cooked through is to employ the 50/50 technique, which means piling up your fuel on one side of the BBQ so you have an intense heat and an indirect one. Cook your frozen meat low and slow before searing at the end.

Why does meat stick to the BBQ?

There are a few different factors at play here. The most likely one is that your grill isn't hot enough or you're trying to turn your meat too early. You want the bars of the grill to sear the meat, making it easy to peel it away. Meat can also stick to a grill that hasn't been cleaned properly. A little bit of oil on the meat can help to ensure this doesn't happen.

What can vegans eat at a BBQ?

From seitan to tofu, there are tons of meat alternatives that take perfectly to the BBQ. Let your protein marinate for at least an hour and keep some sauce on hand to baste as you go. Be sure to experiment with the king of BBQ veg too, the eggplant. Brush with miso and honey before grilling for a soft and flavoursome snack. Portobello mushrooms are also a great burger alternative and grilled cauliflower steaks are the latest craze for a very good reason.

What should you put a disposable BBQ on?

The underside of a disposable BBQ can get very hot, so you really need to be sure to place it on a stone or fireproof surface if you don't want to scorch your grass or melt your outdoor table! To keep things simple, you can lay it on your garden path.