Try our IncredIble TortIlla Pockets today!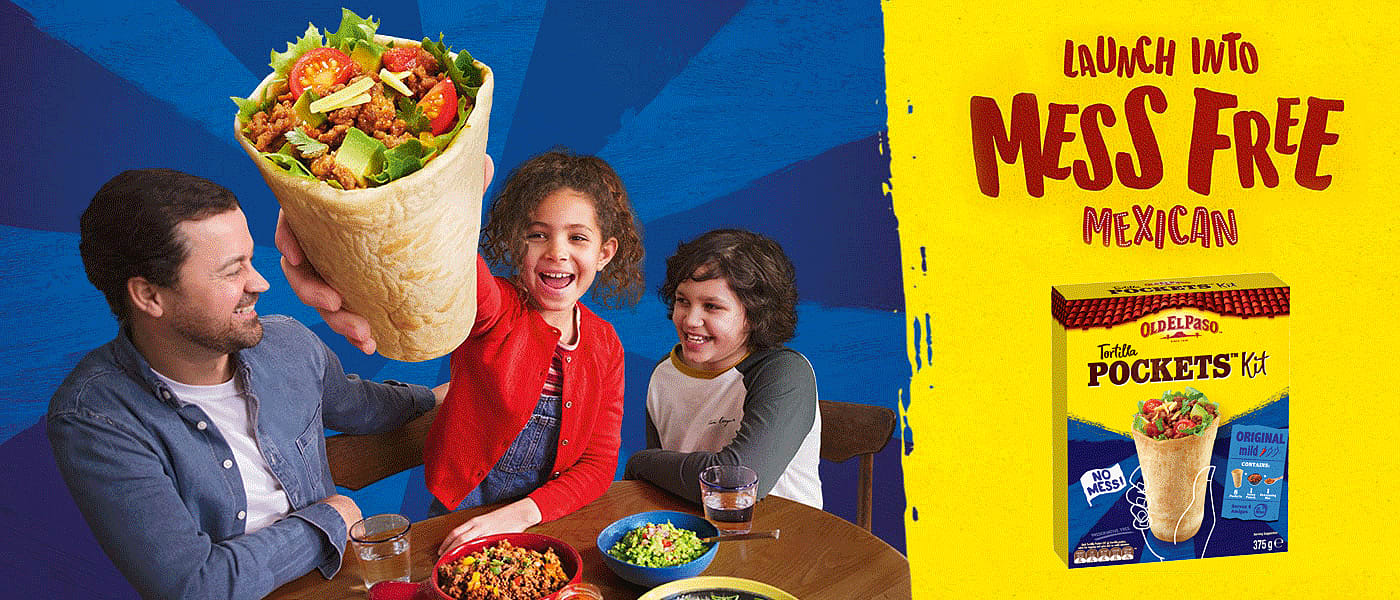 What's that unidentified food object making its way to Mexican night? Is it a fajita? Is it a taco? No, it's a soft flour tortilla… with a bottom… that doesn't make any mess. That's right, the most exciting launch of the year has counted down and like a rocket, new Tortilla Pockets from Old El Paso are a super quick, easy and fun family-favourite, on a mission to take Mexican night to the next level.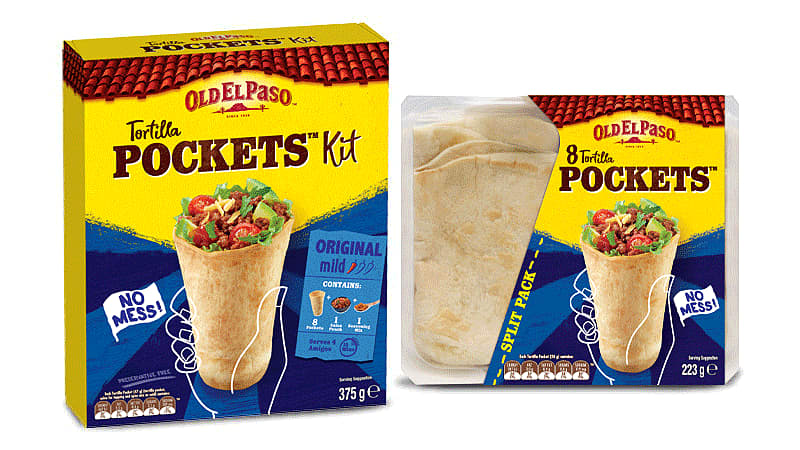 Mess-free Mexican is Pocket Science, Not Rocket Science.
New Tortilla Pockets from Old El Paso are so easy to use the whole family can enjoy mess-free Mexican. You don't have to wrap them or roll them, just fill them up and enjoy them. Meaning you can enjoy all of the thrills of Mexican night, with none of the spills. They're so easy to use in fact, that the hardest thing about new Tortilla Pockets, is deciding what delicious ingredients to put in them… and when to do it.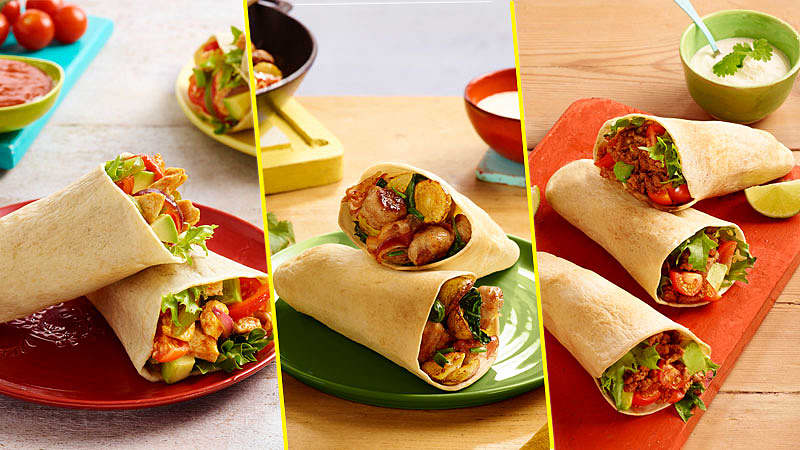 Pocket Launch for the Perfect Lunch.
With the new Tortilla Pockets from Old El Paso, the best night of the week is going to get even better, however the mess-free Mexican fun doesn't stop there. You see, as well being super simple to use, new Tortilla Pockets are also very versatile – meaning you can launch into mess-free lunches… and even breakfasts.
Why not mix up your Mexican recipe repertoire with a little Huevos Rancheros or your very own breakfast burrito pocket?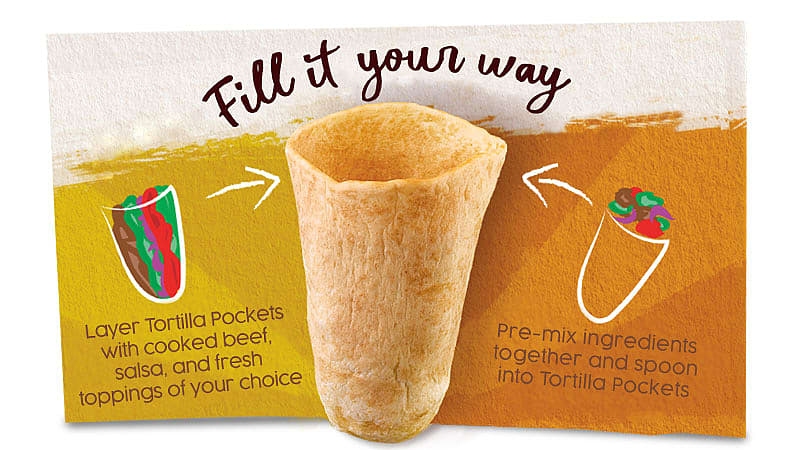 How Do You Fill Yours?
We've made spilling all your favourite Mexican night delights a thing of the past, meaning all you have to focus on now… is the filling. And with there being so many fun ways to pack a flavourful punch inside a pocket, we want to know… are you a lover of layers? Or would you say you're fixed on pre-mixed? No matter what tickles your taste buds, you'll find loads of different recipes below to help satisfy your style and launch you into mess-free Mexican and beyond.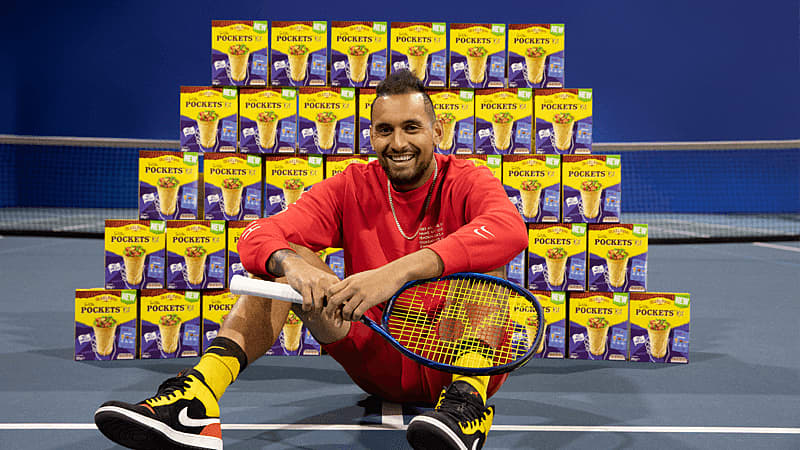 Join Nick Kyrgios in the #MessFreeChallenge
Old El Paso™ has partnered with Aussie tennis star, Nick Kyrgios, for the launch of new Old El Paso Tortilla Pockets™. Kyrgios stars in a new video to launch his #MessFreeChallenge, showing how easy it is to play tennis one-handed whilst eating an Old El Paso Tortilla Pocket™. Kyrgios' partnered with Old El Paso™ to launch the new product as part of his work for the NK Foundation, which supports underprivileged youth. The NK Foundation and Old El Paso™ have jointly committed to donating 10,000 Old El Paso™ meal kits to Foodbank to help feed disadvantaged families around Australia. In addition, for every share of Nick's video via Instagram, Old El Paso™ will donate one additional meal kit.[1]
[1] To a maximum of 10,000 additional Old El Paso™ Meal Kits for all shares between 15/09/2020 and 31/10/2020