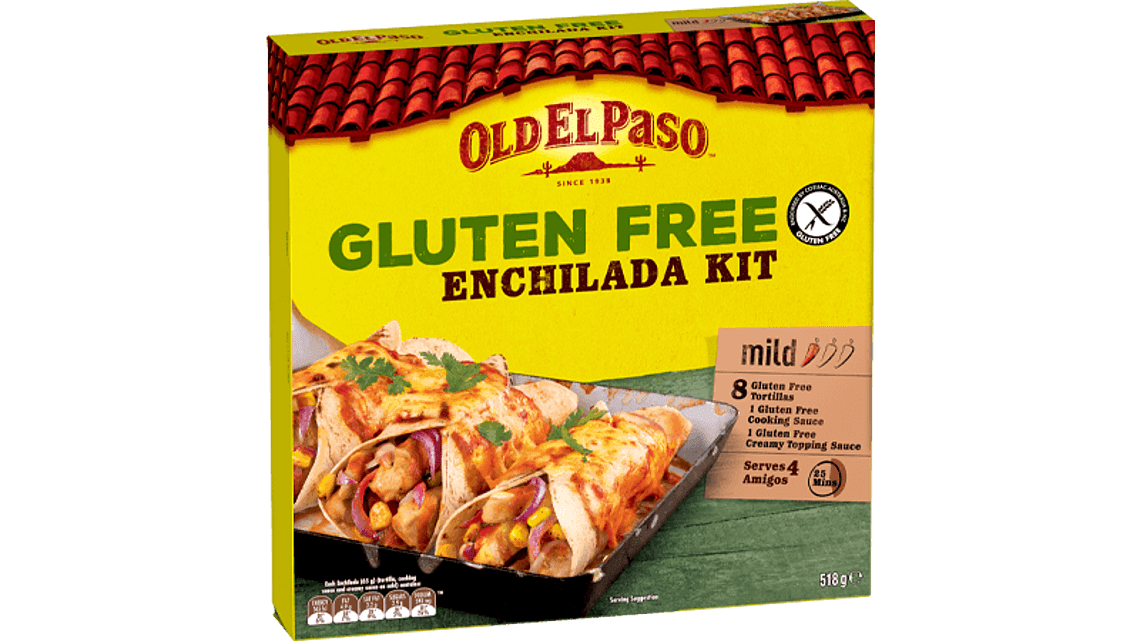 Gluten Free Enchilada Kit
The amazing taste of Old El Paso™ is now available in Gluten Free. Love the taste of a warm and cheesy enchilada but not a fan of Gluten? Everyone can now enjoy this delicious and comforting Mexican meal thanks to the new Cheesy Baked Enchilada Kit from Old El Paso! These enchiladas will delight the taste buds of your family and friends. So get ready for a delicious meal, all gluten Free.
Nutrition Facts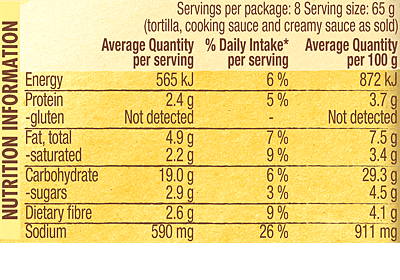 From time to time, reformulations of products may alter nutrient value, ingredients and/or allergens. Maintaining on-line information accuracy at all times can be difficult. In the event of a conflict between the data that is shown on this site and that which is on the package, the data on the package should be the primary resource for accurate and up to date data for the product in the package.

Disclaimer: As ingredients do change from time to time, this is only intended as a guide and you should check the pack before consuming. If you require specific information, please call us on 1800 688 313.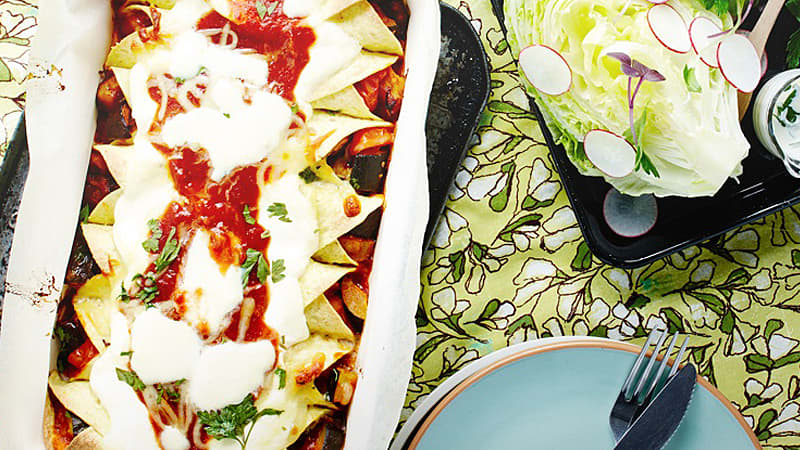 Vegetarian Enchiladas
This Vegetarian Enchilada recipe is easy to create with an Old El Paso™ Enchilada Kit. The recipe makes 8 and all you need to do is add a few fresh and tasty ingredients like chopped eggplant, zucchini and cherry tomatoes. Baked in the oven until the cheese is golden and bubbling – this is a great vegetarian twist on a Mexican meal favourite.
Get Recipe