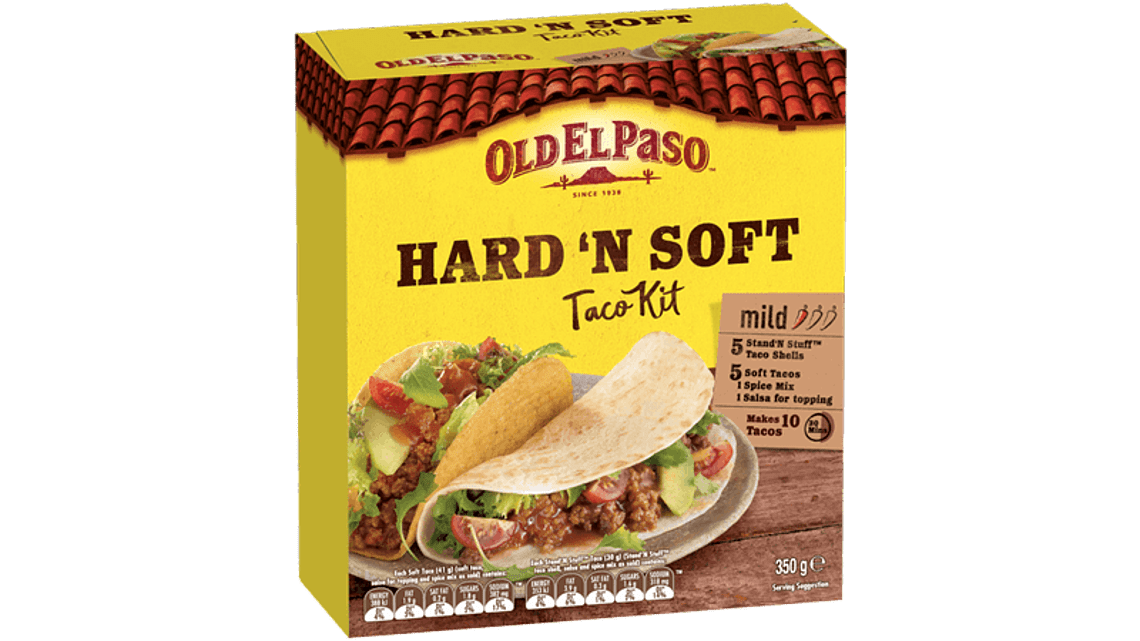 Hard n Soft Taco Kits
Hard 'n Soft Taco Kits are the ultimate people pleaser – Taco shells for those who love to crunch and mini Tortillas for those who prefer something soft. So now you can get even more creative and add classic seasoned beef mince, fresh salad, tangy salsa, cheese and guacamole or #MakeItYourWay – the possibilities are endless! Hard 'n Soft Taco Kit contains 5 Stand 'n Stuff™ Shells, 5 Soft Tacos, Taco Spice Mix and Mild Taco Sauce.
Nutrition Facts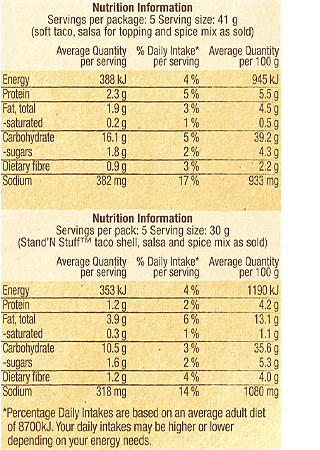 From time to time, reformulations of products may alter nutrient value, ingredients and/or allergens. Maintaining on-line information accuracy at all times can be difficult. In the event of a conflict between the data that is shown on this site and that which is on the package, the data on the package should be the primary resource for accurate and up to date data for the product in the package.

Disclaimer: As ingredients do change from time to time, this is only intended as a guide and you should check the pack before consuming. If you require specific information, please call us on 1800 688 313.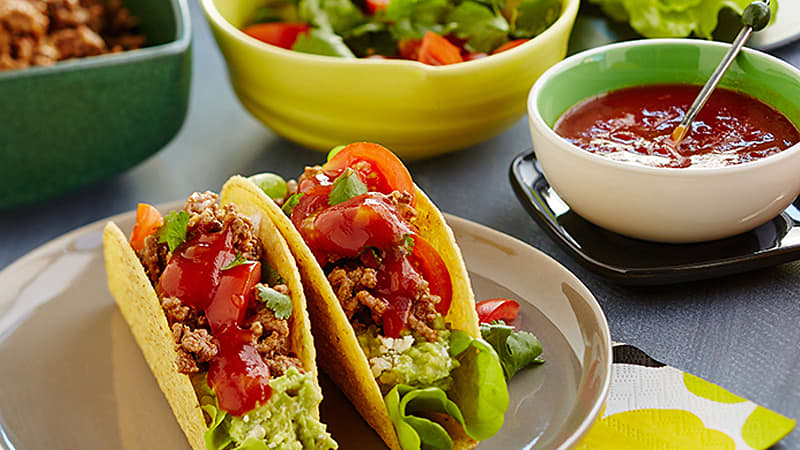 Stand N Stuff™ Beef Tacos with Avocado
Stand, stuff and smash these awesome beef tacos with avocado and feta.
Get Recipe