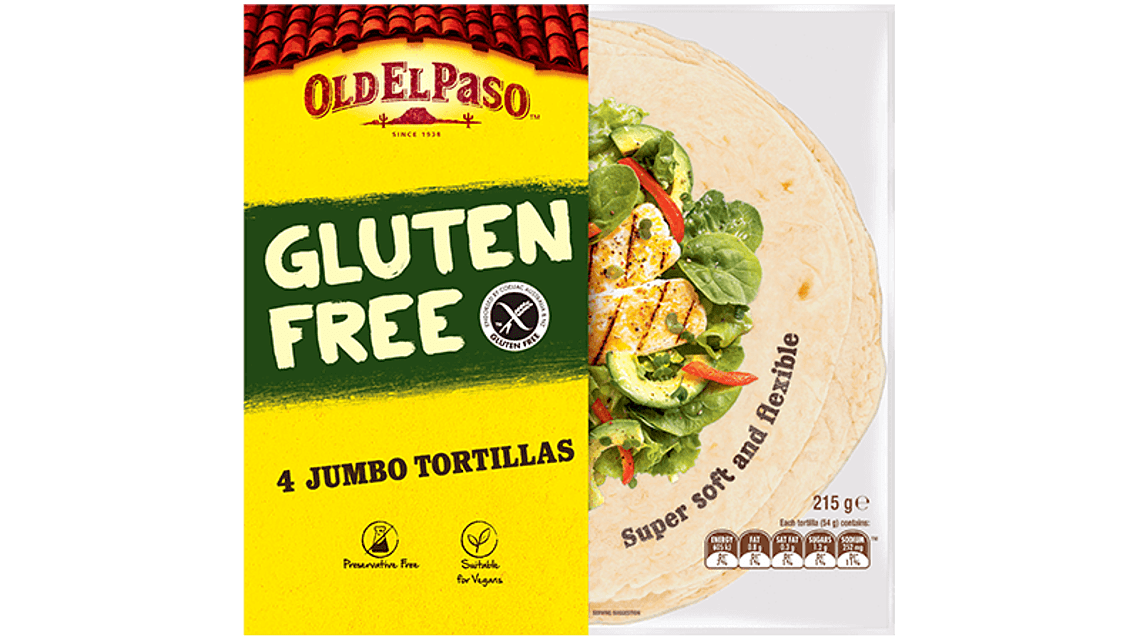 Jumbo Gluten Free Tortillas
Soft and flexible, preservative free toriillas that are Gluten free and suitable for Vegans. Give your Amigos something to talk about!
Ingredients
Tapioca starch (53%), water, white corn masa flour (8%), stabilisers (glycerin, xanthan gum), quinoa flour (4%), amaranth flour, emulsifier (mono-and di-glycerides of fatty acids), salt
Nutrition Facts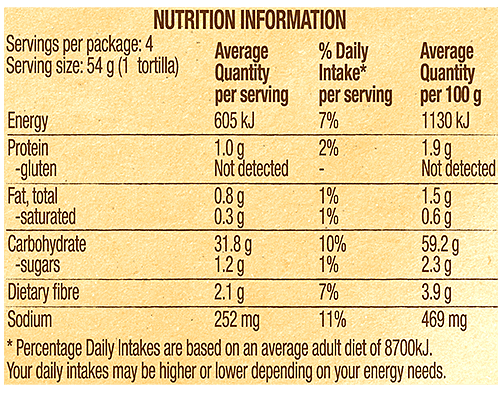 From time to time, reformulations of products may alter nutrient value, ingredients and/or allergens. Maintaining on-line information accuracy at all times can be difficult. In the event of a conflict between the data that is shown on this site and that which is on the package, the data on the package should be the primary resource for accurate and up to date data for the product in the package.

Disclaimer: As ingredients do change from time to time, this is only intended as a guide and you should check the pack before consuming. If you require specific information, please call us on 1800 688 313.