Reduced Salt Taco Spice Mix
A delicious blend of rich tomato, cumin and garlic with a little less salt*. Add to pan fried beef mince for a rich and saucy filling for your crunchy or soft Tacos.

*Contains 30% less salt than regular Old El Paso™ Taco Spice Mix
Nutrition Facts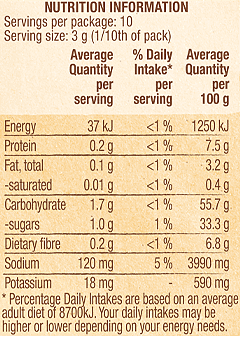 From time to time, reformulations of products may alter nutrient value, ingredients and/or allergens. Maintaining on-line information accuracy at all times can be difficult. In the event of a conflict between the data that is shown on this site and that which is on the package, the data on the package should be the primary resource for accurate and up to date data for the product in the package.

Disclaimer: As ingredients do change from time to time, this is only intended as a guide and you should check the pack before consuming. If you require specific information, please call us on 1800 688 313.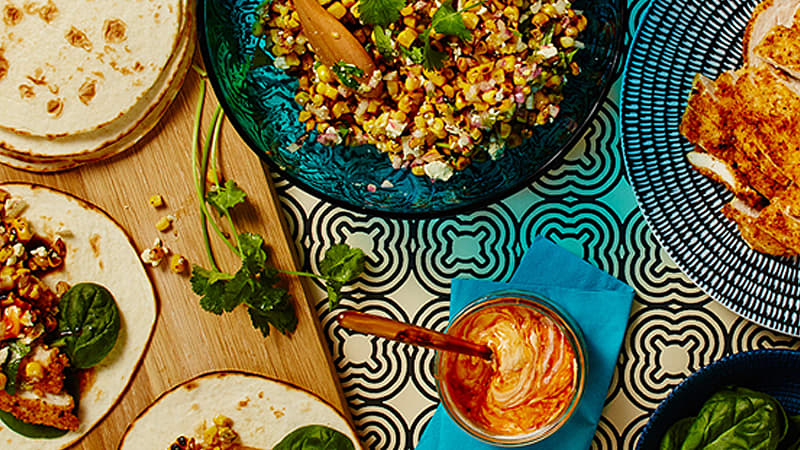 Crispy Chicken Tacos
Do your Mexican night a little differently with this recipe for soft tacos that serves 8. Simply combine an Old El Paso™ Crispy Chicken Soft Taco Kit with fresh ingredients such as green chili, garlic, feta cheese and traditional Mexican corn – topped with a bit of crème fraiche.
Get Recipe