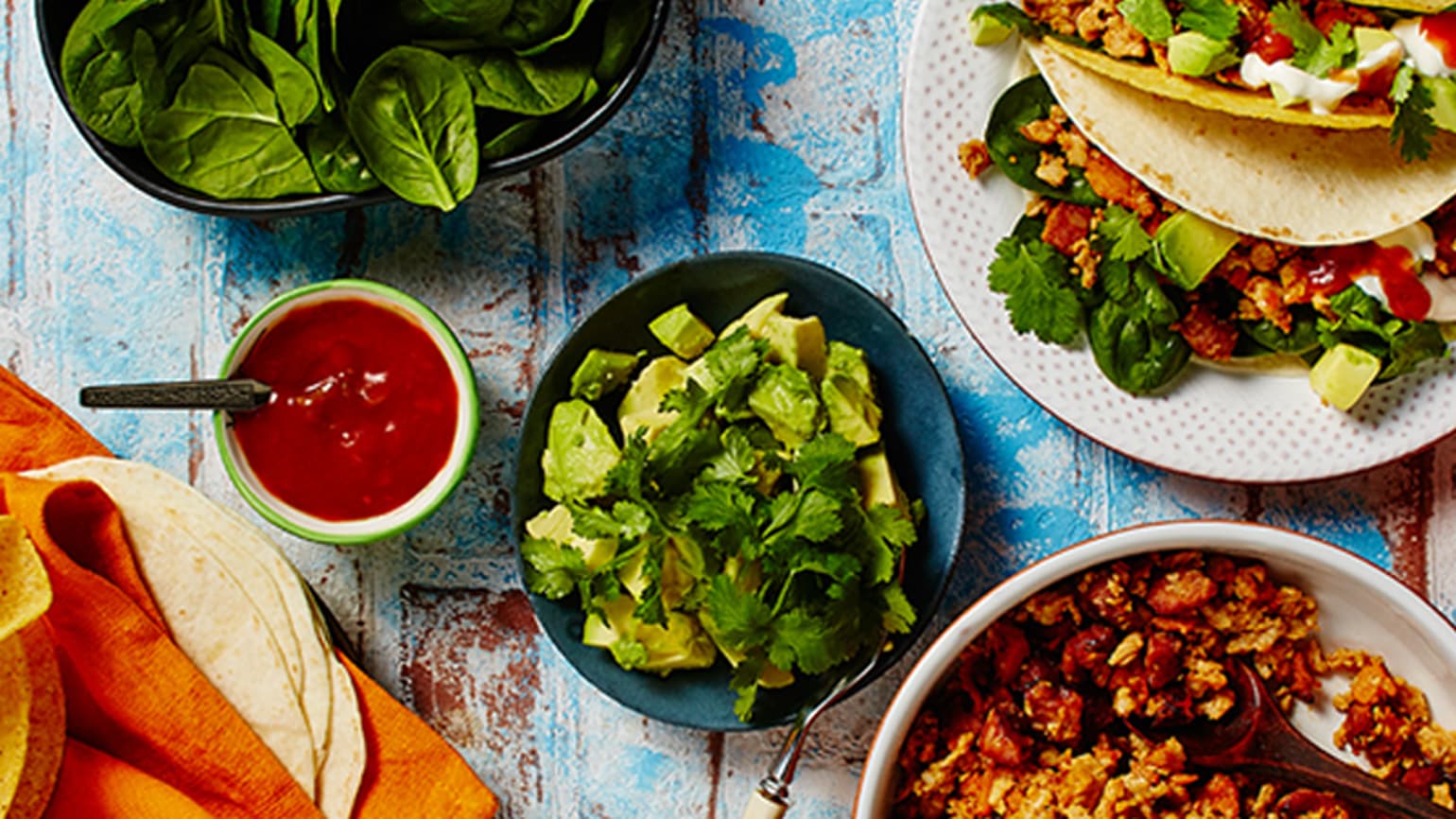 Chicken and Chorizo Tacos
Enjoy the best of both worlds with these Chicken and Chorizo Tacos. Using our Old El Paso™ Hard & Soft Taco Kit, this recipe serves 4 and is on the table in just half an hour. Savour the delicious combination of succulent chicken and chorizo, and finish off with coriander and sour cream.
Ingredient List
1 Old El Paso™ Hard & Soft Taco Kit
500g chicken mince
1 tablespoon oil
1 (about 120g) dried chorizo sausage, cut into 1 cm cubes
1/2 large sweet potato peeled, cut into 1cm cubes
To serve
50g baby spinach leaves
1 avocado, peeled and diced
Handful fresh coriander leaves
1/2 cup (125g) sour cream
Preparation
In a medium bowl, using your hands, massage the taco seasoning into the chicken mince. Heat the oil in a large frying pan over high heat; add chorizo and sweet potato and sauté for 3- 4 minutes. Add chicken mince to the pan and continue cooking for 3- 5 minutes breaking up with a wooden spoon. Allow potato, chorizo and chicken to crisp in pan, for a further 2 minutes.
Warm hard tacos and soft tortillas according to pack directions.
Serve warmed tacos and tortillas topped with spinach leaves, chicken chorizo mixture, diced avocado, coriander leaves, and sour cream.