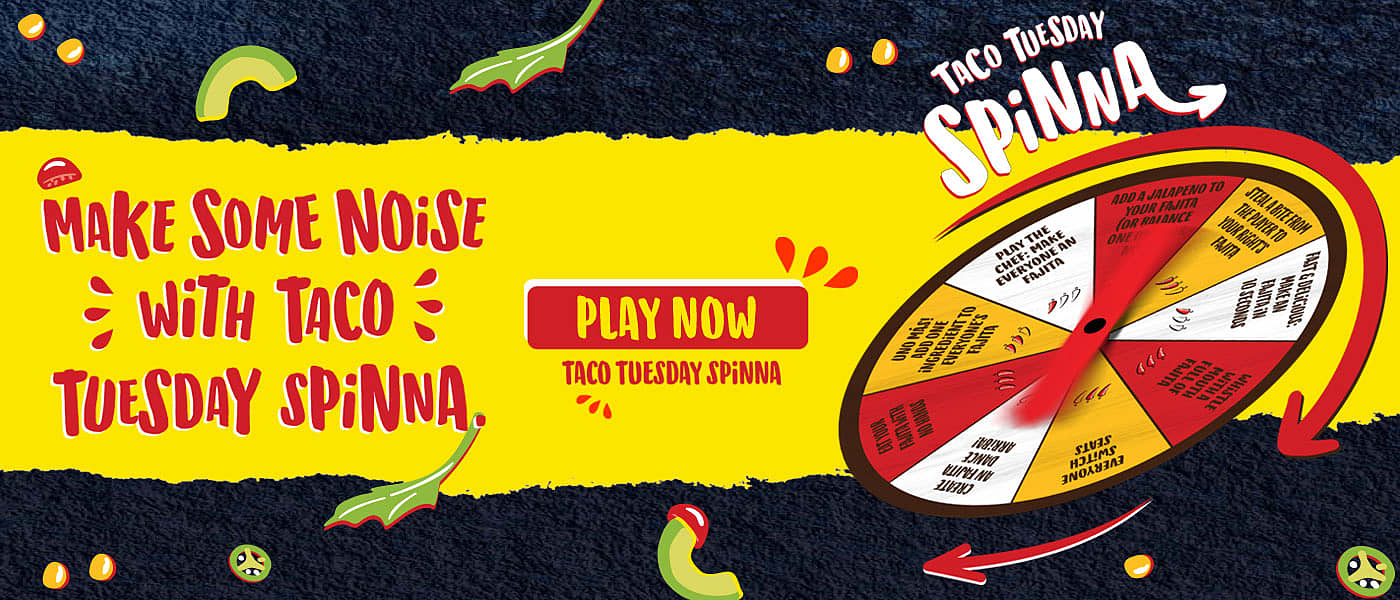 DID YOU KNOW….
Almost 1/2 of Aussie families find dinner conversations difficult
But, 100% of Aussie families surveyed said that they would be keen to try tools to help boost conversation and banter at the dinner table*
OLD EL PASO HAS THE SOLUTION!
Old El Paso are on a mission to provoke and inspire the good noise that happens when people truly connect…
Old EL Paso has launched a limited edition on pack Taco Tuesday Spinna game to help families have fun, connect, and Make Some Noise on Taco Tuesday!
*Research Methodology: YouGov Galaxy conducted the study online from 19-24 June 2019 among a representative sample of 1,030 parents with children aged under 18 years throughout Australia.
Are You Ready for Taco Tuesday Spinna?